What does a Medical Scientist do? (with pictures)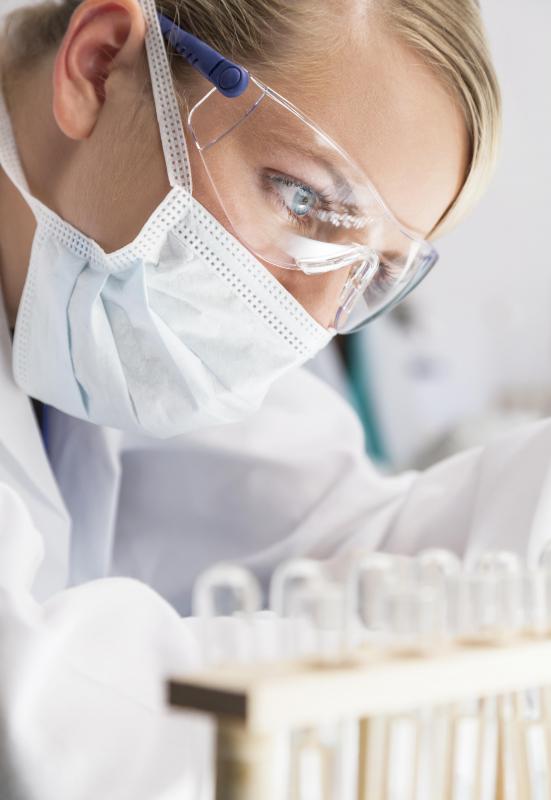 A medical scientist studies all aspects of human disorder and disease. Symptoms, causes and treatments, are things that a medical scientist is interested in exploring. The field of medical science is broken into many different areas of special focus that can include scientific research, clinical practice and developmental science. Medical scientists can work in academia, private business or government entities. An advanced degree, such as a Ph.D or a medical degree, is typically required to become a medical scientist.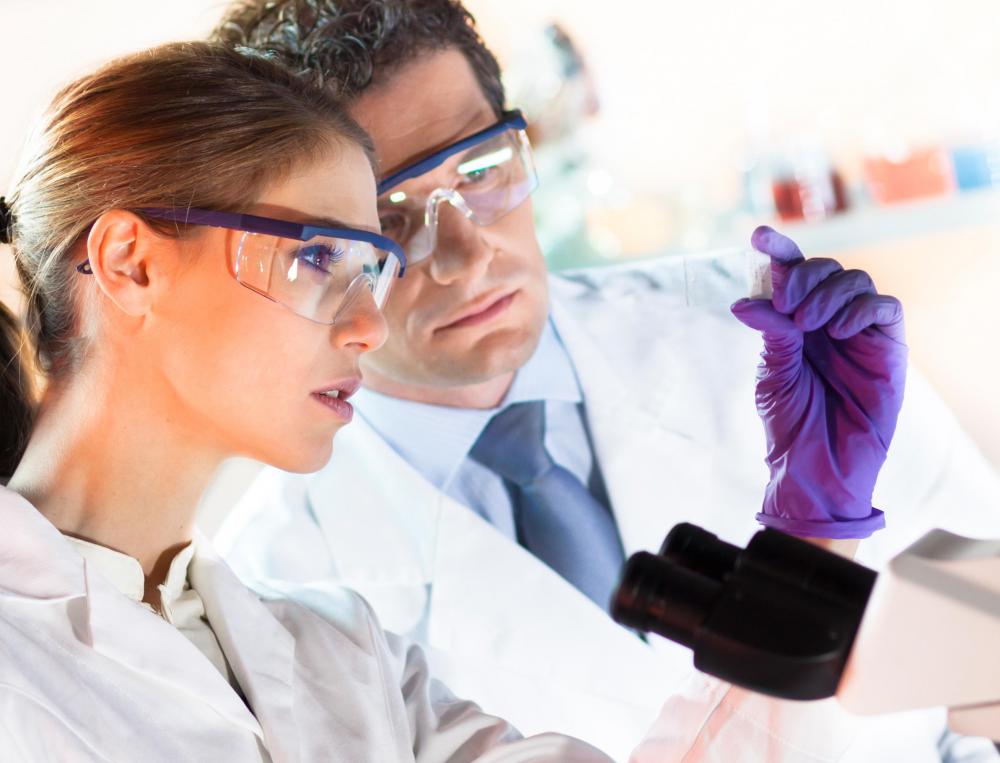 In the world of academia, medical scientists typically focus on teaching the rest of the medical community, generally through research they've conducted. Publishing research results in medical journals is one example of the work of a university driven scientist. Typical venues for such careers are at universities attached to teaching hospitals.
Clinical trials and experiments also are set up and completed by medical scientists, who then provide a written report about the experiment and its results. The number of possible experiments in the medical field is vast; therefore, many medical scientists choose to focus their careers on specific areas of medicine. Pharmaceutical, psychiatry and biomedical-engineering are examples of areas in which a medical scientist might choose to specialize.
Private sector medical scientists focus on business profit. For example, pharmaceutical companies hire medical scientists to design or improve new medications. Additionally, a company with its own line of physical therapy equipment might hire a medical scientist to design the products the company sells.
Government entities also use medical scientist research to set policy with regard to health issues. Through the examination of past research and conducting new research, the impact of health issues on society can be studied. From those results, governments set policies about vaccination laws, quarantine issues and other elements of societal health concerns.
Becoming a medical scientist requires an extensive education. Most positions require a medical degree or a Ph.D in one of the sciences. A doctorate in biological science is one example of a qualifying degree for working in the medical science field. In some cases, a medical scientist earns both a medical degree and a science-based doctorate so he or she can work in both research and the clinical side of medical science.
Some regions require certain types of medical scientists to be licensed in their fields. Working in genetic therapy and administering drugs are job examples that may require special licensing, such as becoming a certified physician. The field is expected to continue growing as the medical community continues its quest to eradicate disease and disorders.
Medical scientists may work in labs run by hospitals, universities, or the government.

Medical scientists may be involved in pharmaceutical development and clinical trials.

A medical scientist may perform studies on blood samples.

Pharmaceutical companies may hire medical scientists to design or improve new medications.