What does a Master Scheduler do?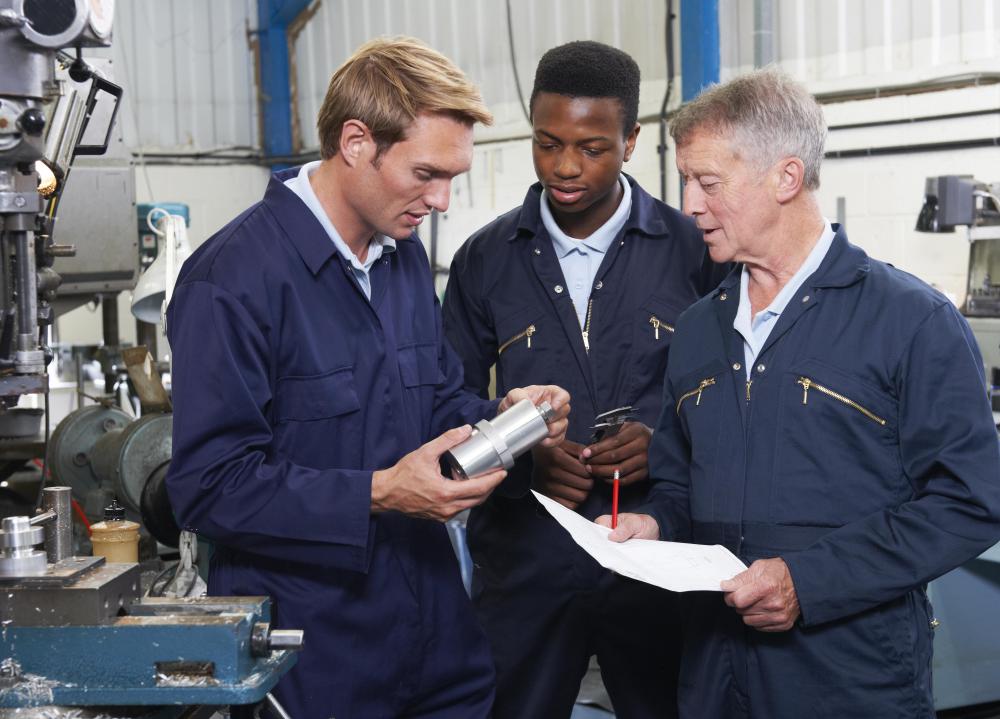 A master scheduler is in charge of orchestrating a company's production schedule. Schedulers coordinate activities and manage employees within a company to make sure deadlines are both reasonable and met on time. Master scheduler duties include streamlining processes for sales and operations to maximize output efficiency as well as making use of extensive industry based knowledge and experience to best achieve business goals. Companies that employ a master scheduler are typically manufacturing based, such as those in the aerospace industry. There are also many other different types of businesses may have a use for master scheduling.
Master schedulers oversee and help arrange company sales to make sure there are realistic order fulfillment dates and production schedules. A company's inventory and raw materials are managed by a master scheduler, and schedulers often work closely with a company's purchasing department. Close management of inventory allows the scheduler to keep track of supplies to prevent shortages that could cause delays in production. In situations where delays do occur, master schedulers work with all company departments to find solutions and make up for lost time. Serving as a communications bridge within a company is one of the primary functions of a master scheduler, including connecting management and production staff using meetings, reports, and idea exchanges.
Familiarity with the company's industry is generally extremely important for a master scheduler, since the job requires finding the most efficient use of individuals and resources needed for production. As such, schedulers may be promoted from within the company after gaining experience in other departments. Individuals who have experience managing teams and coordinating the allocation of resources make good candidates for promotion to master scheduler.
Skills utilized by master schedulers include good leadership qualities and the ability to work with many different types of people in different positions. Attention to detail, problem solving, and the capability to work well under deadlines and pressure is also important. An undergraduate college degree is generally required to be employed as a scheduler, though this will vary based on experience and company preference. Master schedulers work a standard 40 hour business week, though extra hours may be needed near a production deadline. Travel may be necessary in this occupation to work with customers and to attend industry related events.
Efficient organizational methods are crucial for a scheduler, as is the use of idea management strategies and techniques. Schedulers typically use software that helps with the administration of production and with the coordination of sales and inventory. Tools used by master schedulers include commercially available software, and programs developed in house to address the specific needs of a company's production environment.
By: highwaystarz

A master scheduler manages employees within a company to ensure that deadlines are met on time.

By: evok20

A master scheduler is responsible for keeping track of a company's inventory in order to prevent shortages that could delay production.