What does a Management Analyst do?
A management analyst helps a company to become more competitive by changing its structure to improve efficiency. A financial management analyst is often hired to increase revenue. Also known as a management consultant, the analyst can work in one area of a company or as a general analyst for the corporation as a whole.
The primary function of a management consultant is to analyze a company's inner workings and suggest ways that the structure can be improved. Businesses that acquire new divisions or branches may rely on the services of a management analyst to help blend the new areas with the old ones. This might involve eliminating some jobs and changing others. Management consultants can work in large or small firms in any field. Some examples of industries where management analysts are typically found include health care, telecommunications, marketing, human resources and information systems. Additionally, analysts are now found in electronic commerce companies to help these businesses maximize competitive strategies in the online industry.
A business management analyst studies a company's data and annual reports to determine methods for becoming more successfully. By interviewing current employees and executives at the company and by observing a typical day at the office, the management consultant can set forth a plan of action that will benefit the corporation. A risk management analyst must sometimes make decisions that have the potential to make a company's financial situation worse, but with proper study and training, he or she will avoid those traps.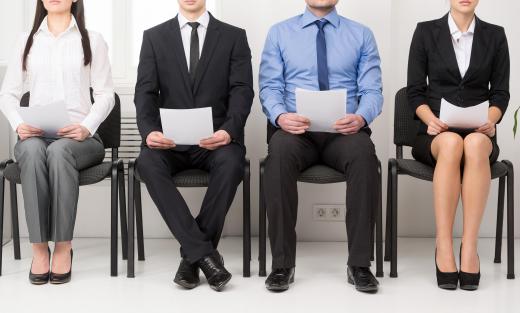 Management analyst jobs vary by industry and size of corporation, but most days on the job are different, as there are always new projects within the company that require the work of an analyst. Some consultants work independently, while others work on a team. These conditions depend on the size of the business and the nature of the project at hand. All management analysts are encouraged to interact with the company and its employees, and all changes must be approved by managers before they are carried out.
A management program analyst should take into account the culture of the company. Many businesses have a reputation to uphold, and any changes suggested by the analyst must fall in line with the culture and values that the corporation stands for. Management consultants have the ability to take on more responsibility with a company with each successful project completed. A management analyst may eventually supervise a whole team of employees and, with the right motivation and work ethic, can even become a partner in the firm or start his or her own business.
AS FEATURED ON:
AS FEATURED ON:

By: thinglass

A business management analyst studies a company's annual reports to determine methods for becoming more successful.

By: BlueSkyImages

A financial management analyst is often hired to increase revenue.

By: Ocskay Mark

Analysts may look at how employees react to different management styles.