What does a Logistician do?
A logistician has three areas of responsibility: manage the supply chain, arrange transportation and storage of materials, and transportation management. A logistician is a certified professional who has completed specialized training and a certification program that focuses on the movement of materials. There are a number of international certification organizations, which are responsible for this professional designation. They include the Chartered Institute of Logistics & Transport and the International Society of Logistics.
Most logisticians work for either large shipping firms or international distribution companies. They are responsible for organizing, scheduling, and managing the distribution of materials. This career experienced a rapid growth in the mid-1980s as manufacturing firms shifted to just in time delivery. As a result of this change, it was necessary to schedule and manage the movement of large volumes of materials all over the world, with delivery scheduled to fall into a very small window. This career has continued to grow, with the enhancement of computer technology that allows more firms to take advantage of this cost-reduction measure.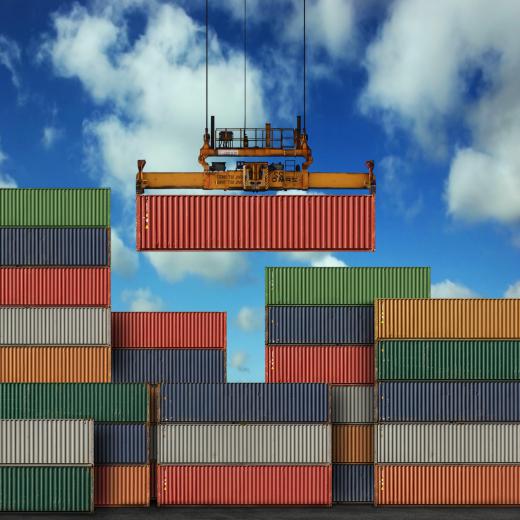 People who can work with details, enjoy scheduling and are natural problem solvers report the greatest satisfaction as a logistician. In this career, you will meet with parts suppliers, transportation firms, and clients. The ability to interact with others while communicating clearly and effectively is very important.
Managing the supply chain is the top priority for a logistician. The supply chain refers to every step in the process from the procurement of materials to the production and shipment of those materials to different locations. The timing, costs, and efficiency of this process is the responsibility of the logistician.
Making transportation arrangements involves coordinating the efforts of the shipper from the supply firm, the selection and scheduling of the transportation company, and the completion of the customs documentation, if required. It is important to note that these shipments are typically very large and may require specialized containers, unique transportation solutions or include hazardous materials.
Although most firms prefer just in time delivery, facilities must be available for the storage of items. This can be long- or short-term storage, depending on the material, the schedule, and what is the most cost-effective solution. The type of storage required also varies, depending on the material and the intended usage.
Transportation management includes working with the shipping company to select the right method of transportation, the relative cost of that method and the route taken. This is an important consideration for large shipments of valuable materials moving around the world, as weather, politics, and other variables need to be considered.
AS FEATURED ON:
AS FEATURED ON:

By: Binkski

Logisticians may study the speed with which intermodal containers can be moved within a transportation system.

By: Monkey Business

Managing the supply chain is the top priority for a logistician.