What does a Lighting Designer do?
A lighting designer sets up and manipulates lighting to set the mood and create a wide range of illusions that contribute to the success of stage, film and television productions. She uses her expertise in lighting treatments to make the combined vision of the writer, director and producer a reality. She generally can create any lighting situation required through skilled manipulation and innovative illumination techniques.
After reading the script, the lighting designer makes notes of the simple lighting required to clearly illuminate the set and actors. She then confers with the director and set designer on the illusions they are striving to create. Potential lighting challenges and possible dark spots are discussed at this initial meeting. During the early rehearsals, the designer observes how the actors move and if their actions compromise lighting that is crucial to the set.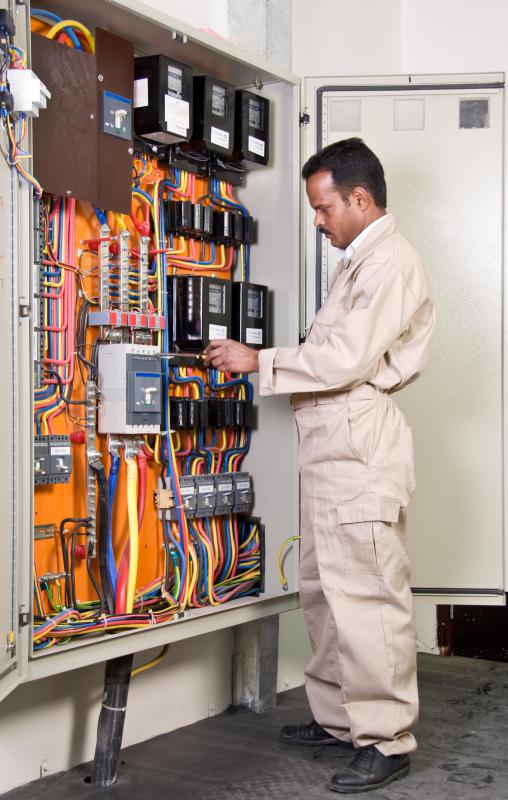 At this point, the lighting designer begins to plot her lighting strategy in more detail. She uses a variety of planning tools to perfect her approach. Photos or paintings depicting the desired lighting results may be used, along with drawings and scale models of the set. A chart is prepared that reflects the lighting to be used, along with required filters, dimmers and other light altering instruments. A timeline is drawn, reflecting when each lighting change will occur.
A combination of direct and indirect lighting is normally used to light a set. Direct lighting focuses on key people and places germane to the production. Indirect lighting should be subtle and virtually undetectable. A delicate balance of the two is the goal of the lighting designer. To be a success in her profession, the lighting designer has to control four lighting properties. These include intensity, color, distribution and movement. Mastering these elements can create almost any effect desired.
The lighting designer often must adjust the intensity or brightness of the lighting to reflect how the audience will perceive it. Designers use gels or filters to produce colors and tints to help create a mood on a character's face or generate an illusion of outside weather conditions on the stage. Light distribution can cleverly draw the viewers' eyes to points of interest or downplay objects that may be distracting. The lighting designer also may use light to create subtle changes on stage that reflect the time of day as it changes throughout the production.
Lighting designers often hone their skills as lighting technicians and work their way up to the position of designer. Some colleges, universities, trade schools and local theaters offer classes in lighting design. It is advisable to gain experience in the field through working on high school, community theater and local college productions.
A lighting designer's job blends technical knowledge with an artistic eye.

A lighting designer might employ different colored lights.

A lighting designer might need the assistance of a professional electrician.