Despite what the name might imply, a lecturer is not someone who harangues you about combing your hair, driving too fast, tucking in your shirt, or eating all your vegetables. Quite to the contrary, a lecturer is a person who is well versed in either specific or multiple subjects, and imparts his advice to an audience in search of knowledge or inspiration. Most commonly, such speakers are experts in their field. That said, as can be testified to by anyone who has ever sat through a boring lecture, not all of these orators are trained in public speaking.
On the professional lecture circuit, you can find a host of celebrities, politicians, and authors. The purpose of their lectures can come in many forms. Some take the podium to promote a personal cause, while others may be relating life experiences for the entertainment of the crowd. Some lecturers are attempting to make a persuasive argument, convincing those who listen that their views or opinions are more correct than those of others. Some are simply promoting a book, movie, or product, interspersing amusing anecdotes amidst the sales pitch.
The occupations of those people whose secondary title might be that of a lecturer cover the spectrum of society. A minister or priest is a paid lecturer, but so is a teacher or professor. The truth of the matter is that almost anyone can be a lecturer, but all share a commonality. These speakers are trying to make a point, and hopefully inspire those who attend the lecture to at least consider the views and statements presented.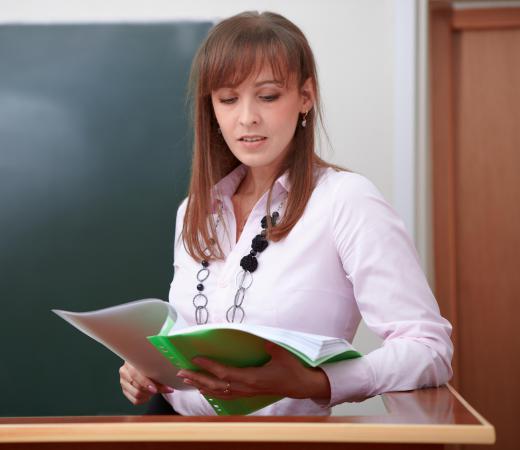 The most sought-after lecturers fall into the category of professional speaker. Many of these professionals, who talk for a living, are graced with enthusiasm, passion, and a silver tongue. Frequently they may opine at length on personal betterment, and just as frequently may offer programs and home-study courses for those who find their theories attractive. The professional speaker may cover subjects ranging from wealth management to weight loss to finding inner peace to building healthy relationships. In more than a few cases, professional lecturers command extremely high fees for their services.
On the other hand, some lecturers seek no compensation at all. Their thoughts and views are presented simply for the edification of others. The venue might be a soapbox in the village square, or it might be center stage at Carnegie Hall. In either case, the aim of the lecturer is to provide food for thought.
AS FEATURED ON:
AS FEATURED ON:

By: WavebreakmediaMicro

A college professor presents lectures on course material to his or her students.

By: AlexOakenman

A lecturer is trying to make a point, and inspire those who attend to consider the statements presented.

By: diego cervo

A lecturer may be well versed in specific or multiple subjects.

By: xy

A lecturer may be trained in public speaking.

By: yanlev

A lecturer may speak about the theories of mathematics.

By: Dmitry Goygel-Sokol

The most sought-after lecturers fall into the category of professional speaker.