What does a Laboratory Technician do?
The tasks a laboratory technician performs may depend on the unique needs of his employer. In most cases, however, a person with this title processes laboratory samples, performs tests, and cleans and maintains a variety of laboratory equipment. A lab tech may also work with a variety of chemicals and have the job of making sure they are stored properly. In many cases, he also prepares reports, enters information into a database, and orders equipment and supplies.
Often, people are familiar with the work laboratory technicians do in a medical lab, but they work in many other environments as well. For example, this person may find work in the pharmaceutical industry or in the education field. He might also work for a research organization or even for the government. In most cases, technicians perform their jobs in indoor labs, but there are some who spend a good deal of time in less traditional settings.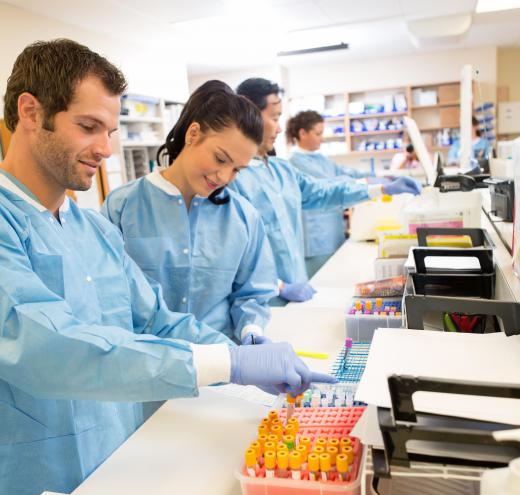 Depending on where he works, a laboratory technician may conduct a wide variety tests on various samples. He may be responsible for receiving the samples and recording their receipt before conducting the appropriate tests. The tech may also record the results of the tests and store or dispose of the sample appropriately. While performing tests, he is often responsible for making sure the sample, equipment, and any required chemicals are handled correctly. Proper handling is important not only for avoiding contamination of the sample, but also for safety in the lab.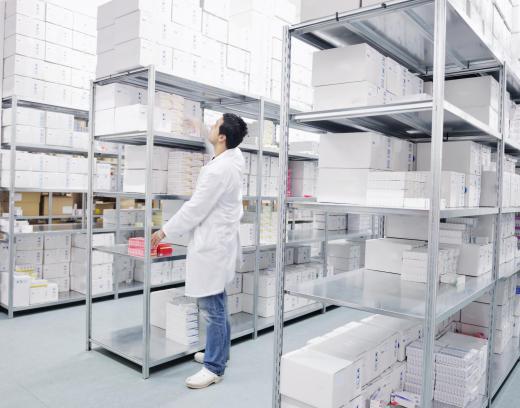 A lab tech typically has the job of keeping the lab clean and organized as well. He may help set up a lab and organize the equipment, and sanitize the surfaces and the equipment, both before and after it is used. This person may also be responsible for disposing of chemicals, specimens, and retired equipment not only safely, but also in accordance with the law.
The education a person needs to become a laboratory technician may vary, but many employers hire individuals who have earned associate's degrees in a related field. In fact, a person may even land this job after earning a certificate from a lab technician training program. Often, training programs include both classroom work and hands-on training opportunities that prepare students for a range of procedures and a variety of equipment.
AS FEATURED ON:
AS FEATURED ON:

By: Tyler Olson

Laboratory technicians can help process lab samples and tests.

By: .shock

Laboratory technicians are responsible for the maintenance and inventory of lab supplies.

A Bunsen burner, a type of laboratory equipment.

By: Photoroller

A lab technician holding a urine sample.

By: luchschen_shutter

Laboratory technicians should be well-versed in the use of safety equipment in the lab.