What Does a KPO Consultant Do?
The knowledge process outsourcing (KPO) industry includes all of the services that are contracted to perform research and analysis that enables professionals to make informed decisions. For instance, a legal professional might contract a KPO business to perform research that can enable him or her to compose a contract for a client. A KPO consultant is any professional who either performs KPO consulting work for a client business or a professional who specializes in helping client businesses to find KPO workers who can complete tasks for them.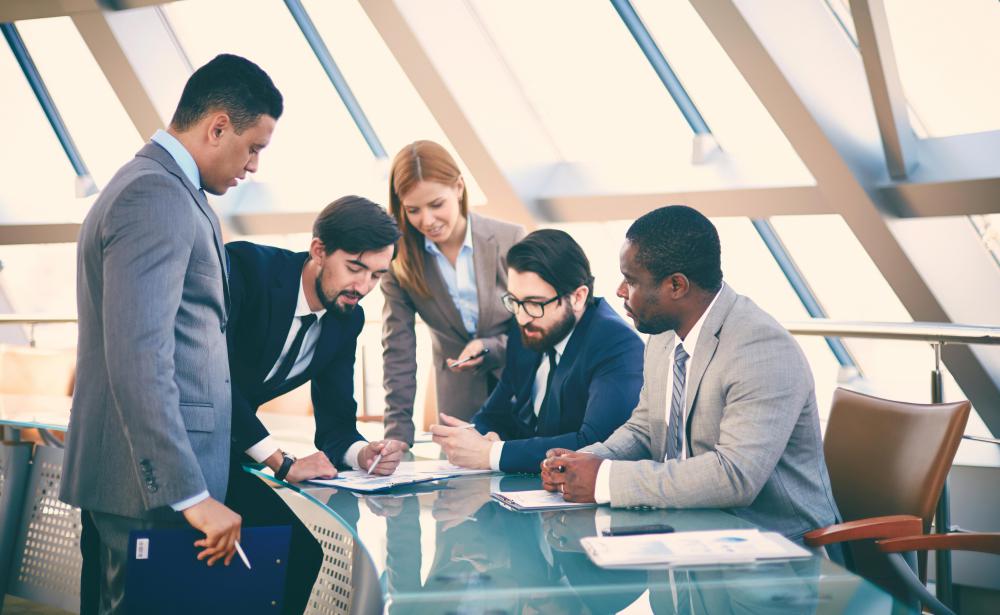 When a KPO consultant performs outsourced work for a client, his or her job depends largely on his or her role and status in an organization. For example, an KPO executive consultant might be responsible for communicating directly with contacts from client businesses. He or she also might determine which kinds of services his or her KPO organization provides and have the final say in matters regarding cost and technology and practices used in his or her business.
Some KPO professionals analyze intelligence and reports back to clients with recommended actions and strategies. When this is the case, a KPO consultant often meets with clients prior to performing analysis to determine for which solutions they are looking. KPO consultants overseas can communicate with clients online or via telephone. A KPO consultant composes a report in which he or she provides conclusions and explains how he or she came to these conclusions.
It is also possible that a KPO consultant can describe a professional who is responsible for helping clients to find KPO companies to contract. For instance, a client can meet with a KPO consultant and present him or her with a number of problems or potential projects. A consultant then can set a client up with KPO workers whom he or she has used before and whom he or she is sure can perform well. This kind of consultant can serve as a middleman between a client business and a KPO business, enabling a client to feel safe that he or she is outsourcing to a company that follows certain standards and guidelines.
A KPO consultant can also work as a recruiter. When this is the case, he or she might receive and read through resumes and choose workers whom he or she believes can be valuable KPO professionals. In some respects, a consultant also might visit prestigious schools to meet promising aspiring professionals.