What does a Hydrogeologist do?
A hydrogeologist is a scientist who researches groundwater systems. He or she conducts field studies to determine the location, size, and movement of underground water reservoirs. Research hydrogeologists often analyze soil, rock, and water samples in laboratories to check for contaminants and other abnormalities. Professionals who work for private research foundations and nonprofit environmental groups advocate public awareness of pollution concerns and advocate more responsible use of groundwater resources. A strong knowledge of geologic principles, environmental science, statistics, and physics is essential in the job.
Most hydrogeologists work for universities and private research laboratories. They conduct independent field and laboratory research to learn more about the hydrogeologic activity in a particular area. Scientists might take soil and water samples from a reservoir to test them for pollution and natural contaminants, such as toxic elements and living bacteria. A research hydrogeologist can determine whether groundwater is safe for use in industry and commercial consumption.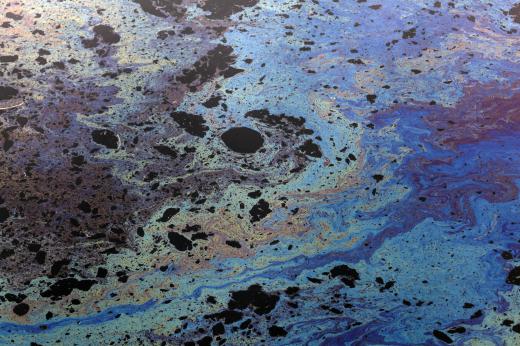 A hydrogeologist may be employed by a consulting firm to help determine the best ways to access and extract groundwater resources. Scientists utilize advanced computer programs and imaging technology to map groundwater reservoirs and simulate different drilling and well tapping strategies. A detailed understanding of engineering is important in the design of drills and water treatment facilities.
Government hydrogeologists are often involved in making and improving laws related to groudwater usage. Professionals analyze geologic surveys and statistics to determine the most efficient, safest ways to access groundwater. They calculate the size of wells and predict when resources will eventually be drained. Scientists use their data to create detailed, official reports and advise government officials on the creation of new policies.
An experienced hydrogeologist might choose to work for a environmental protection group or specialized research facility to help educate the public about groundwater issues. They create educational websites and books, and work directly with the public to promote awareness of the dangers of pollution and the importance of sustainability. Many hydrogeologists become involved in active cleanup efforts in areas that have become polluted by waste or oil spills.
In most countries, the minimum educational requirement to become a hydrogeologist is a bachelor's degree in hydrology, geology, or environmental science. Individuals who want to conduct independent research studies or become involved in policymaking are often required to hold doctoral degrees. Most new hydrogeologists work as field researchers or laboratory assistants for several years so that they can gain the practical experience necessary to organize original projects.
AS FEATURED ON:
AS FEATURED ON:

By: Focusedone

Many hydrogeologists become involved in oil spill cleanup efforts.

By: Leonid Ikan

Water polluted by oil can cause harm to plants and animals that live in and depend on the water.

Oil skimmers may be used to remove oil that is floating on the surface of a liquid.