What does a Human Resources Director do?
Businesses of all types and sizes depend on the specialized skills of human resources experts to ensure smooth operations, protection of assets, and employee satisfaction. In many larger corporations, there are several different divisions of human resources, such as accounts payable and receivable, hiring and training, benefits, and payroll. A human resources director oversees the operations of all divisions, and communicates with management to improve certain policies and procedures.
The responsibilities of a human resources director in a small business may include interviewing and training new employees, establishing pay rates and benefits plans, and balancing a general ledger. A director might research other companies to determine fair and competitive wages, and create a hiring campaign to find new workers. Directors in small companies often meet with employees to address various concerns.
In large businesses, human resources duties are generally divided among several departments to ensure accuracy and efficiency. A human resources director works closely with each department, supervising and evaluating operations. He or she may observe training sessions, evaluate the performance of managers, and determine the effectiveness of company policies.
Managers from each human resources department routinely meet with the director to brief him or her on business affairs and make suggestions on how to improve situations. For example, a hiring manager may explain to the director that more time is needed to train new employees. The director would evaluate the validity of the concern and bring it to the attention of the company's executives. He or she would inform the executives that productivity and quality could improve if trainees received more instruction.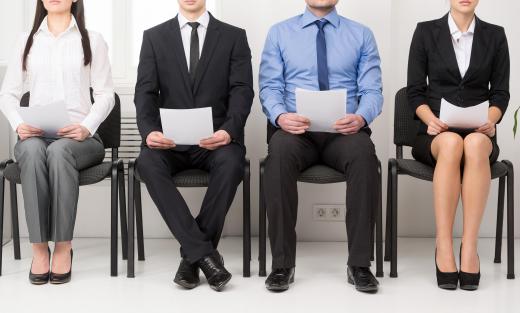 To become a human resources director, a person must typically receive a bachelor's degree in human resources management or industrial relations, though some large corporations expect job applicants to have master's degrees or higher. Many employers internally promote human resources specialists and department managers to the ranks of human resources directors, after demonstrating proficiency through several years of experience. In the United States, a prospective human resources director can improve his or her chances of securing employment by passing a certification exam administered by Human Resources Certification Institute (HRCI). Other countries usually have institutes or boards similar to the HRCI which offer certification to professionals.
An experienced, certified human resources director can usually find employment in one of several different types of settings, from corporations to medical hospitals to schools and universities. Some successful directors are able to advance to executive and management positions within their companies. Others may choose to pursue other career paths, such opening consulting firms or attaining professorships at business universities.
AS FEATURED ON:
AS FEATURED ON:

By: nyul

A human resources director might research other companies to determine fair and competitive wages.

By: Syda Productions

A human resources director might develop business contracts for the company.

By: BlueSkyImages

A human resources director may evaluate and hire new employees.

By: WavebreakmediaMicro

Human resources directors manage personnel issues within a company.

By: Kzenon

Human resources directors might have to deal with office rumors.

By: Diana Valujeva

A human resources director may be responsible for establishing pay rates and benefits plans.