What Does a Health and Safety Engineer Do? (with pictures)
A health and safety engineer is usually responsible for ensuring safety in the workplace. This can include functions such as implementing safety programs, inspecting and maintaining equipment, identifying potential hazards, and designing ways to prevent them. Other duties can include working on the designs of new products to ensure that they are not harmful.
These engineers also can be employed to improve workplace safety through building, fire protection, equipment and machinery designs. These professionals use specialized knowledge to prevent injuries, accidents and damage to property whenever possible.
A health and safety engineer needs to be knowledgeable about many aspects of the workplace in order to do this job effectively. Knowledge of systems engineering, industrial health and safety laws, industrial processes, psychology, chemistry, and mechanics is useful. This engineer can be employed in a variety of workplaces such as manufacturing plants, construction sites, utility plants, and research facilities. Health and safety engineers can also work for the government on various levels through agencies such as the United States Safety and Health Administration (OSHA). Long hours can be necessary at times, as well as travel to various work sites, seminars, conferences and other meetings.
A huge part of the job is ensuring the safety of workers. They are often responsible for developing and implementing safety programs by studying aspects of the workplace, such as machinery, other equipment, buildings, procedures, chemical use or handling, as well as any records of past issues or accidents.
They can identify potential hazardous conditions and design ways to eliminate or minimize the risk to workers. This can be achieved by eliminating unsafe worker practices and replacing them with safer methods or by improving the design or layout of the facility to remove hazardous conditions. Health and safety engineers often teach safe work practices to workers as well as to management, and implement maintenance programs to keep machinery and equipment as safe as possible to use.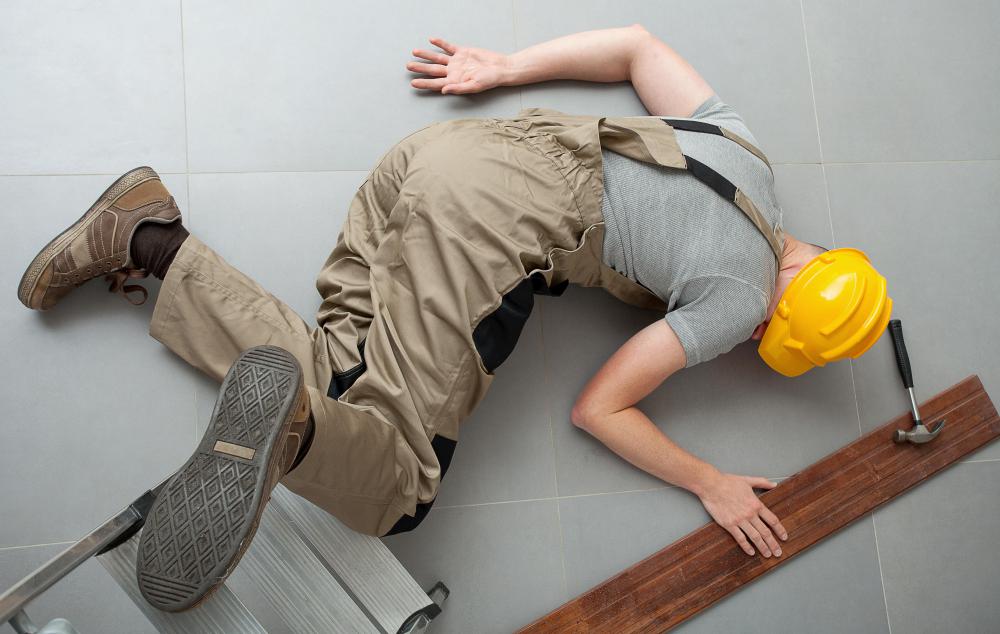 Other duties of a health and safety engineer can include designing fire protection equipment for maximum effectiveness and appropriate ventilation systems in areas where chemicals are used. They can inspect building designs to identify potential safety issues and then consult with architects and builders on the safest designs for buildings, recommending ways to eliminate as many hazards as possible. They may work with non-engineering specialists in various capacities as part of a team to accomplish the identification and elimination of hazards, and may be part of response teams if an emergency situation such as an industrial accident does occur.
Ensuring the safety of workers is a large part of the role of a health and safety engineer.

Health and safety engineers can be employed at construction sites, to monitor workplace and equipment safety.

A safety engineer needs to have a thorough understanding of mechanical engineering as it applies to health and safety laws.

Health and safety engineers are constantly reviewing and updating safety guidelines.

A health and safety engineer may give expert advice on how to identify dangerous working conditions.

A health and safety engineer may be tasked with ensuring factory workers follow important protocols.

A health and safety engineer may ensure that safety protocols are followed in a research facility.

A health and safety engineer may be tasked with testing equipment to ensure it operates properly and without creating unnecessary hazards.

Health and safety engineers often work with high-risk industries including metalworking, machining and manufacturing.