What does a Foreign Service Officer do?
A Foreign Service officer is an American diplomat who serves as an advocate for the U.S. throughout the world. Someone who holds this type of job is sent by the U.S. to a foreign country. While working in the foreign country, a Foreign Service officer is responsible for a variety of duties.
He or she may be required to issue replacement passports to Americans. A diplomat may also try to persuade a country to open its borders to American companies who wish to do business there. Another job responsibility might include granting a temporary visa to a foreigner who wishes to enter the U.S. All Foreign Service officers strive to develop a friendly relationship with local governments to further U.S. interests and promote its values.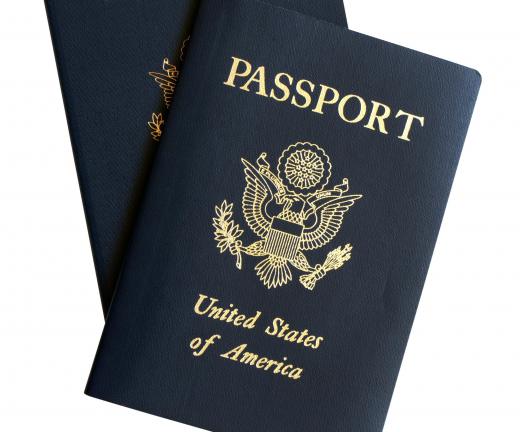 If someone wishes to become a Foreign Service officer, he or she must be between the ages of 20 and 59. Although a college degree is not required, most Foreign Service officers hold at least a bachelor's degree. It is not required that an applicant knows a second language. Despite this fact, being bilingual provides the applicant with a better chance of being accepted as a Foreign Service officer.
The U.S. State Department is the organization that selects officers for the Foreign Service. It usually chooses candidates who have strong written and verbal communication skills. Applicants should be well-rounded individuals with knowledge of history, geography, government, politics, world culture, and other relevant subjects.
Candidates to become officers in the Foreign Service can choose from five distinct career paths. They can choose to be considered for public diplomacy, consular, politics, economic, or management. No matter what specialty they choose, Foreign Service diplomats must be willing to serve in other areas as well. They must also be prepared to live in any country where the U.S. State Department chooses to send them.
Applicants for this type of government job are required to take an examination that gauges their aptitude for Foreign Service work. First, applicants must pass a written test. Those who successfully pass the written test are invited to take an oral examination. This oral exam allows the U.S. State Department to measure an applicant's communication skills and ability to use sound judgment in a variety of situations.
Once an applicant passes the oral exam, he or she must submit to an extensive background check. Upon passing the background check, the candidate is invited to join the Foreign Service. He or she is then enrolled in the Foreign Service Institute, the official school for U.S. Foreign Service officers. Training usually lasts about nine months.
AS FEATURED ON:
AS FEATURED ON:

By: Popova Olga

Common foreign service officer duties include dealing with passport problems.

By: lffile

Representing the United States around the world is the primary responsibility of a foreign service officer.

By: Pezography

Many foreign service officers require travel on a diplomatic passport.

By: Scott Griessel

A diplomat must have excellent negotiation and conflict resolution skills.

By: Anna

Foreign service officers should be well grounded in subjects including geography.