What Does a Fire Warden Do?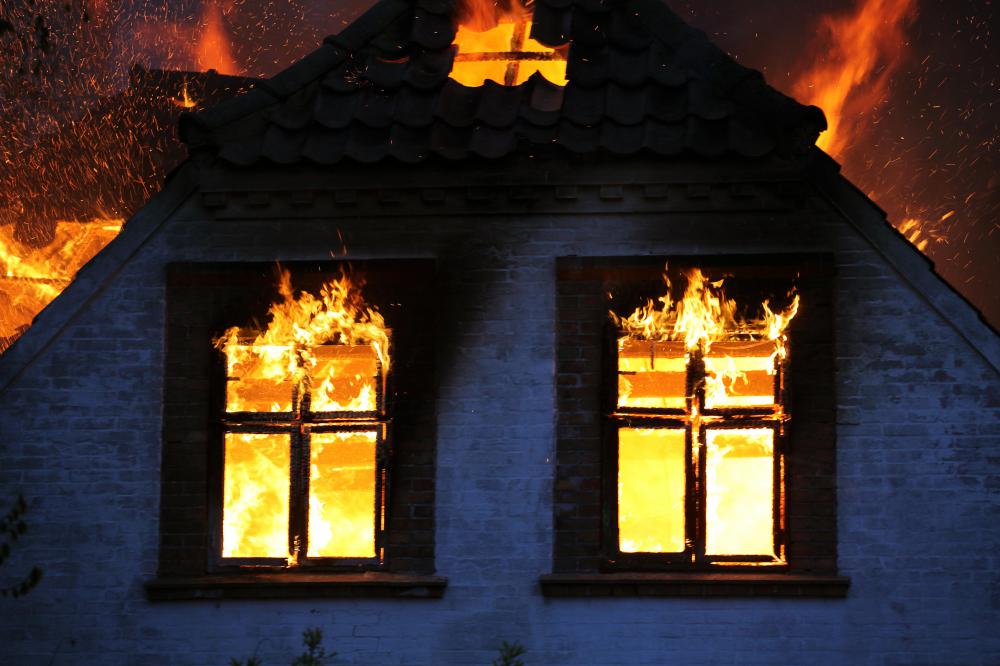 A fire warden has many duties and obligations. He or she must provide direct support for every aspect of fire prevention within the community. The warden's duties range from issuing burn permits to investigating arson. He or she develops fire emergency plans and ensures that the fire crew is adequately staffed and trained. The warden must keep abreast of the latest fire prevention techniques and make sure that the crew has the most effective firefighting equipment.
Fire risk assessments must be made on a daily basis. Burn permits, or bans, are issued depending on the warden's interpretation of prevailing conditions. Fire wardens maintain close communication with nearby towns. They conduct fire safety and prevention classes, and they coordinate all fire-related activities for any towns and governments within their area of responsibility.
There are managerial aspects to the position of fire warden. He or she is the manager of staff members, the firefighters, park rangers and other personnel. The warden's responsibilities include preparation of a budget that covers all necessary expenditures made by the department and projecting future costs. If a fire is thought to be suspicious, the warden will appoint an investigator. Wardens often are the first law enforcement officials on the scene of suspected cases of arson and others violations of fire codes.
Fire wardens work with rangers and lookout personnel to ensure that forest fires will be promptly located and handled. They must maintain any lookout platforms and any other firefighting facilities. He or she is obliged to pursue continuing education to become aware of the latest developments in firefighting technology and equipment. All of the equipment that crew members use must be in kept in optimal operating condition. Training programs must be conducted to ensure that all firefighters are familiar with the equipment they will use while performing their duties.
If a fire breaks out, the fire warden must ensure that the firefighting procedures that have been put into place are promptly implemented. He or she must determine whether outside assistance is necessary to suppress the fire. If the evacuation of residents or visitors becomes necessary, the warden should have the correct procedures in place.
During the dry season, the fire warden must coordinate with park rangers to closely supervise the activities of any hikers, campers or other visitors to all local forests and parks. There should be an ongoing education effort to make this segment of the public aware of any potential fire hazards that their conduct might pose. The fire warden makes determinations that campgrounds and other park areas should be closed when using them would increase fire dangers. When campgrounds are open, the warden is responsible for ensuring that adequate staffing is available to enforce campfire rules.
By: Maimento

Fire wardens ensure firefighting procedures are properly followed.

By: Stephen Coburn

Park rangers work with fire wardens to ensure properly handling of fires.

By: Evgeny Dubinchuk

Fire wardens help ensure that forest fires are quickly identified and managed.

By: James Thew

Fire wardens may be consulted prior to setting off a large fireworks display.

By: mario beauregard

Fire wardens manage staff members, firefighters, and other personnel.

By: Maimento

Fire wardens often with park rangers to supervise situations that might result in forest or park fires.