What does a Fire Captain do?
The responsibilities of a fire captain typically vary according to the size of the station, however, some of those duties include managing the fire station, performing fire safety inspections, and training new firefighters. Fire captains may also be responsible for equipment checks and ordering new equipment. On the scene of fires, a fire captain is expected to make an evaluation of the fire to determine how the firefighters should respond.
Much in the same way a fire chief manages the entire fire department, a fire captain is responsible for his or her individual station, and typically reports directly to the fire chief. A fire captain is usually the senior officer in the station. In larger stations, the responsibilities of a fire captain are typically more narrow, as he or she will generally have more staff. In smaller stations, fire captains typically do everything from managing to actual fire fighting.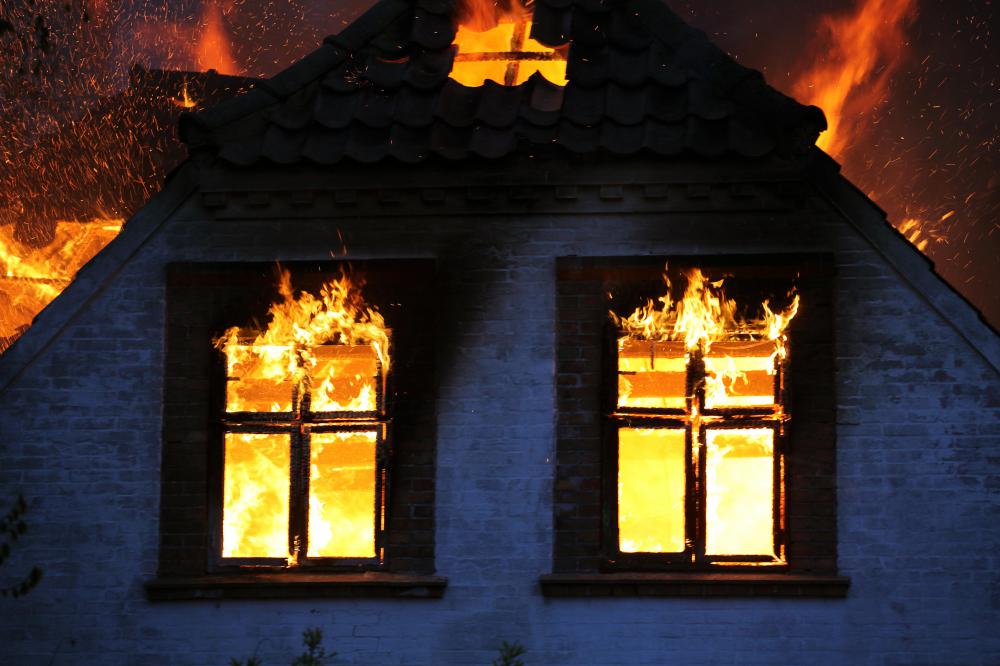 Managing a fire station generally covers a great deal of area, and regardless of whether a fire captain has staff to help, the responsibilities are significant. Fire captains are typically responsible for making sure all the firefighting equipment is in good working order. They do this by conducting regular examinations of equipment such as hoses, trucks and ladders. They are generally responsible for follow through to make sure any problems found are quickly corrected.
On the scene of a fire, a captain typically is the one who makes a quick evaluation of how the fire should be handled, then directs the firefighters to respond in an appropriate manner. Other than risk to life, fires often pose threats to surrounding buildings. On a fire scene, the captain typically makes a determination of how many surrounding buildings may be at risk, and usually has the authority to order evacuations accordingly.
Fire captains often work closely with other government fire officials. In some cities, fire captains may have the responsibility of inspecting commercial buildings for fire safety hazards, but if hazards are found, they typically report them to fire inspectors for further investigation. In addition, though fire captains usually have the responsibility of evaluating the performance of their subordinates, hiring and firing is more often left to fire chiefs.
Firefighters are typically subject to ongoing training programs, and it is usually the job of their captain to organize and oversee the training. In addition, captains may be responsible for conducting fire drills to ensure their station is ready to offer quick response to any fire emergency. Readiness of any given fire station often has life or death consequences, so a fire captain needs to have a thorough understanding of fire and how it spreads.