What does a Distance Learning Teacher do?
A distance learning teacher instructs his students from a remote location. Rather than facing them in a traditional classroom environment, he communicates with them online via computer or occasionally by telephone. He may be as close as another classroom in the school or at a location hundreds or thousands of miles from the students.
The subjects he teaches are varied and offered at different educational levels, much like the curriculums offered in brick and mortar schools. A distance learning teacher normally teaches at every level and on grade school subjects through master's degree college courses. This innovation in education enables those in rural or sparsely populated areas to receive instruction formerly only available by physically attending colleges and universities. At grade school, middle school and high school levels, students who cannot attend school due to physical or geographical restrictions or illness can receive the same education as their peers through distance learning programs.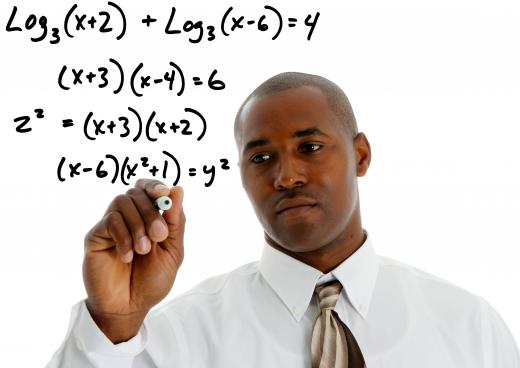 The methods used by a distance learning teacher are varied. He commonly delivers his lectures or classroom instruction over the computer but also typically incorporates video, voice and print applications into his presentations. The feedback and interaction between student and teacher may be in real time or take place via predetermined question and answer sessions incorporated into the lesson plans.
These two methods of instruction commonly used by a distance learning teacher are synchronous and asynchronous. Synchronous commonly refers to the real time scenario previously referenced. Depending on the level of sophistication of the available computers and electronic transmission lines, the student and teacher may communicate by video conferencing, which is comparable to talking face-to-face. Another popular synchronous method of communication is live two-way conversation over the computer either through web conferencing software or instant messaging programs. Although much less advanced, exchanging information over the telephone is also considered synchronous.
Asynchronous instruction is normally considered much less efficient. The distance learning teacher using this method typically provides information to the students on the computer in video or audio form. Once it has been reviewed by the students, they respond in a prescribed time frame, normally by email.
The majority of distance learning teachers must have the same educational background and work experience required of traditional teachers. Most in this profession were traditional teachers prior to transitioning to distance learning positions. Independent teachers of arts, crafts or other non-traditional educational subjects may not be bound by conventional educational and job experience requirements. Expertise in operating audio and video computer peripherals is a common requirement for a distance learning teacher.


By: yanlev

Distance learning courses allow institutions to offer courses without having to hire additional staff.

By: Rob

Distance learning can allow adults to enter higher education without having to physically travel to a classroom.

By: carlosseller

Video conferencing allows students to communicate with distance learning teachers in real-time.

By: Andrey Burmakin

Distance learning teachers may record webcasts of lectures that can be viewed at a student's convenience.