What does a Deputy Sheriff do?
A deputy sheriff is a sworn law enforcement officer working in unincorporated areas to keep the peace. The exact specifications of the job vary by jurisdiction. Generally, in order to be hired, people must be graduates of law enforcement academies. Having experience can help, but is not required. Many law enforcement academies have programs to help place their students after graduation with partnering law enforcement agencies.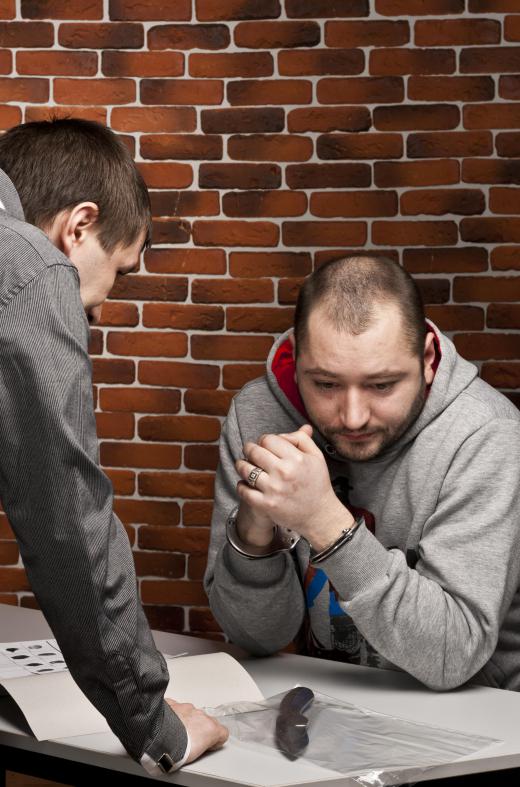 The position of sheriff is somewhat variable by country. In some nations, sheriffs act as law enforcement officers, while in others, they may be involved in other activities, like overseeing courts. For the purpose of this article, the focus is on the role of the sheriff in law enforcement.
Incorporated areas usually have their own police forces, but unincorporated areas lack a police force and need people to patrol, offer assistance when calls for help are made, and conduct investigations. These can all be part of the responsibilities of a deputy sheriff. Deputy sheriffs can also assist coroners with the collection and processing of bodies and investigation of crime scenes. In some regions, they provide support at courthouses and jails with security and may also be available for security at events. By special arrangement, deputy sheriffs can also patrol small communities unable to afford their own police force.
This job is highly variable. While patrolling, a deputy sheriff can run into a variety of situations ranging from medical aid situations to crimes in progress, in addition to being diverted from patrol to answer calls for help. Deputy sheriffs need good people skills, as they interact directly with members of the public, and they also need to be skilled at making observations in the course of investigations. High ethical standards are expected of law enforcement officers in general, and deputy sheriffs in particular are granted a high degree of autonomy and must be able to work well alone.
In addition to being out in the field, a deputy sheriff can also be stationed behind a desk. Law enforcement officers generally have paperwork they need to complete as part of their work and they may also answer phones and handle walk-in requests for assistance. In some areas, sheriffs are tasked with serving legal documents on behalf of the court, another activity a deputy sheriff may be involved in. Being able to perform varied tasks in an assortment of settings is a job requirement, as is interacting with people from diverse backgrounds and with highly varied life experiences.


By: aijohn784

Deputy sheriffs assist with the collection and processing of crime scene evidence.

By: donserhio

Deputy sheriffs may be involved in the questioning of a suspect.

By: aijohn784

Deputy sheriffs may be in command of patrol officers.

By: Anna Baburkina

Deputy sheriffs may be required to work the scene of an accident.

By: jurra8

Deputy sheriffs typically receive training on handling and firing handguns.

By: surpasspro

In some places, a deputy sheriff may provide support at a courthouse.

By: antiksu

A deputy sheriff may assist a coroner with the collection and processing of bodies.

By: Photographee.eu

A deputy sheriff may be involved with programs that encourage teens to say no to drugs.