What does a Credit Manager do?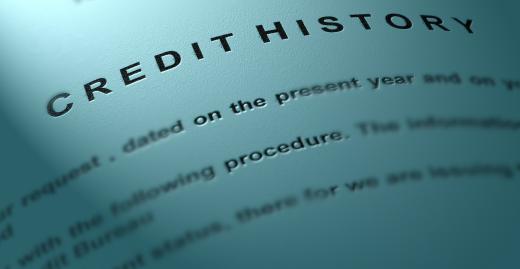 A credit manager is concerned with collecting monies owed for products or services. A company might employ this kind of manager to track accounts, negotiate payments and to take part in collections and legal actions as necessary upon non-payment. This type of credit supervisor often works closely with banking institutions and credit agencies to perform her duties. Additionally, this manager will protect her company from risk by researching and avoiding poor credit situations.
While much of the credit manager's job involves issuing invoices, settling accounts, and tracking payments, most credit managers are required to deal directly with customers and outside organizations as well. The credit manager initiates any collection actions that are necessary and consults lawyers and others involved in legal action if customer payment is severely delayed. For collections and legal situations, the credit manager is typically required to provide documentation and reports outlining payment history and accounting details. This manager also is in routine contact with banks during the processing of payments and money transfers and uses the resources of banks and credit approval agencies to do financial investigations.
Depending upon the size of the organization for which she works, a credit manager may have a wide variety of duties. At larger companies, these professionals may focus on a specialty, such as collections, while those at smaller companies may have a wide variety of credit duties, including general office tasks. At both large and small companies, a credit manager may be required to supervise others and create and maintain appropriate policies and procedures relating to credit and payment.
Part of the credit manager's job also is to protect her company from risky credit extensions; in this position, approving credit is a vital component as well. The manager researches and checks the backgrounds and payment histories of individuals and companies to help ensure her company will receive timely payments.
During the work day, this manager spends much time communicating and networking with others via computerized devices, phone, and mail. She will likely issue statements and spend some time tracking and following up on account payments as well. She may be required to focus on special accounts or projects, or may have a more general role at the company. In some cases, a credit manager will spend time meeting with senior level employees to develop, maintain, and evaluate company policies and practices. Additionally, she maintains relationships with those working for banking, law, and accounting businesses.


By: karam miri

Credit managers often perform credit history research before making lending decisions.

By: Rawpixel

At some companies, a credit manager may be required to supervise others.