What does a Cosmetic Surgeon do?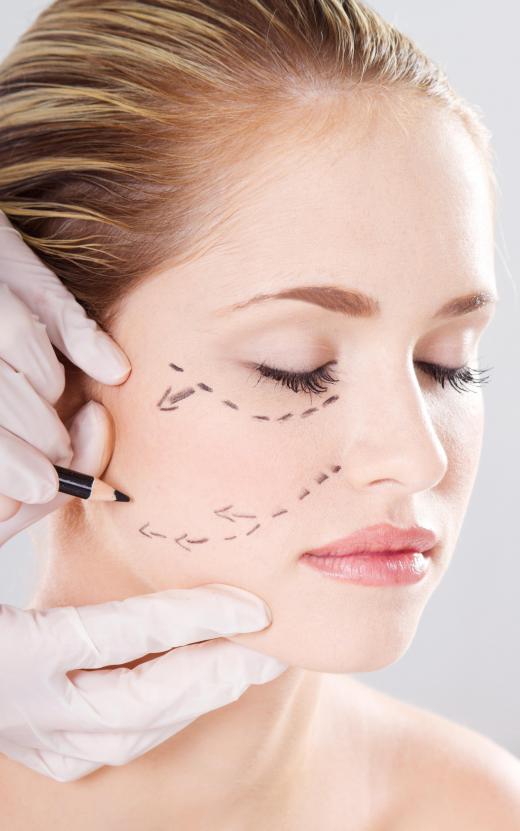 A cosmetic surgeon is a surgeon who performs cosmetic plastic surgery, a form of surgery which is designed to provide aesthetic enhancement for the patient. To become a cosmetic surgeon, a doctor completes a residency in plastic surgery which can last five to seven years, with additional training for subspecialties being optional. Cosmetic surgeons can work in hospitals and cosmetic surgery clinics, providing a range of procedures to their patients.
Plastic surgery is broken into two categories: cosmetic and reconstructive. The practice of both cosmetic and reconstructive surgery is ancient, with records of basic cosmetic procedures dating back thousands of years. Modern day cosmetic surgeons have access to much more sophisticated equipment and procedures which can be used to address aesthetic concerns.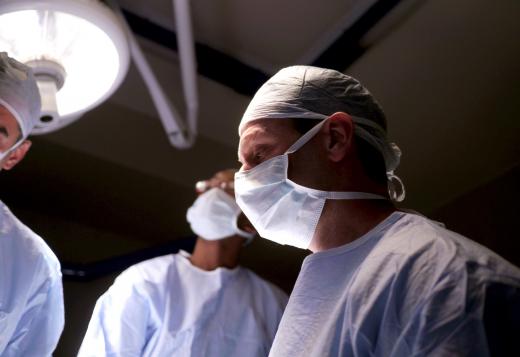 When a patient contacts a cosmetic surgeon to request a procedure, the surgeon meets with the patient to talk about the procedure the patient wants. During the consultation, the surgeon will determine whether or not the patient is a good candidate, discuss the risks of the procedure, and talk with the patient about the available options. Once surgeon and patient have reached an agreement on the procedure, an appointment for the surgery will be booked.
Cosmetic surgeons work with fully anesthetized patients, sedated patients, and patients with local anesthesia, depending on the nature of the procedure. They are usually assisted by surgical nurses and anesthesiologists who make the surgical procedure run as smoothly as possible. Some examples of procedures a cosmetic surgeon can perform include: breast augmentation, abdominal sculpting, liposuction, cheek implants, skin resurfacing, and facelifts.
The salary for cosmetic surgeons can be quite high, especially if they live in an area where there is a high demand for cosmetic procedures. These surgical professionals can also set their own schedules, and they never need to worry about being on call, because cosmetic procedures are not required in an emergency. A cosmetic surgeon also gets an opportunity to work with very diverse patients, and to deal with some interesting surgical challenges.
Although cosmetic surgeons do not perform reconstructive surgery, which is designed to repair trauma or defects, they sometimes work on reconstructive cases, providing consultation or assistance. Some cosmetic surgeons also volunteer with international organizations which provide cosmetic procedures free of charge to people in developing nations, with the goal of improving quality of life for people with disfigurements who would not be able to afford the cost of an elective procedure.


By: michaeljung

Cosmetic surgeons have overall authority in planning the surgeries they execute.

By: Antonio Gravante

Cosmetic surgeons can work in both hospitals and cosmetic surgery clinics.

By: fivepointsix

Some cosmetic surgeons volunteer to provide cosmetic procedures free of charge to people in developing nations.

By: Tyler Olson

Cosmetic surgeons may provide consultation or assistance for more complicated reconstructive surgeries.

By: diego cervo

Depending on the nature of the procedure, a cosmetic surgeon may work with patients who are under local anesthesia.

By: Roman Milert

Cosmetic surgeons are able to set their own schedules and work with patients from diverse backgrounds.

By: spotmatikphoto

Some cosmetic surgeons offer noninvasive treatments such as laser resurfacing.