What does a Corrections Officer do?
A corrections officer is in charge of guarding inmates incarcerated in local jails and regional prisons. His duties vary depending on the facility and his job description. These duties may include counseling, prisoner transport and standing guard in certain areas of the facility. Other responsibilities may consist of searching prisoners and cells for contraband, conducting security and safety sweeps of the premises and screening incoming and outgoing mail and packages.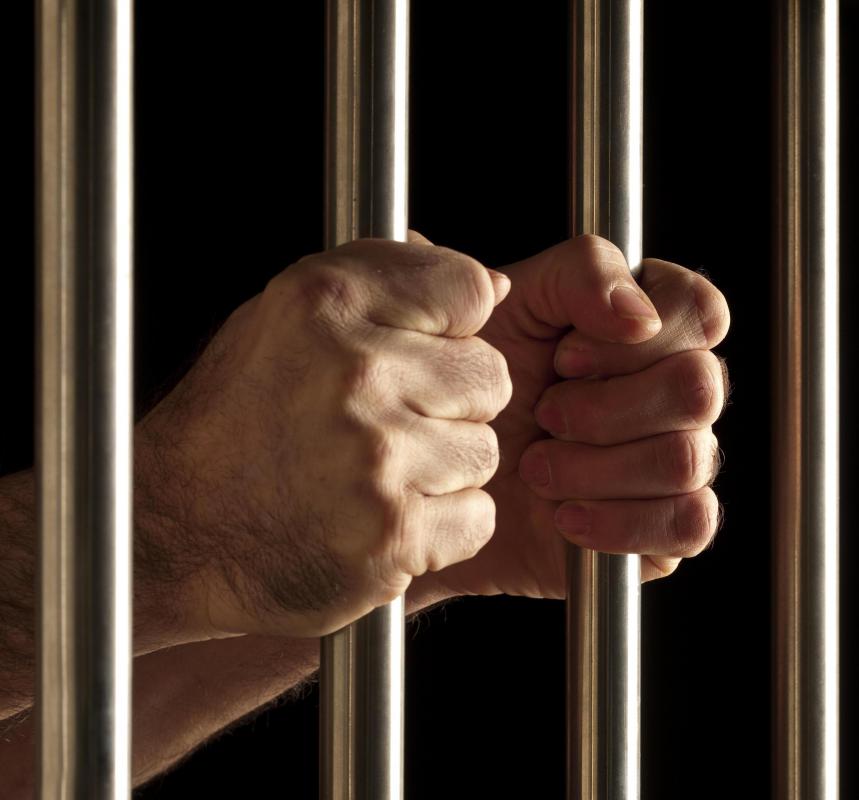 If prisoners are authorized to travel outside the prison for work or recreational activities, the corrections officer may serve as an escort. In the event a prisoner escapes or has been in violation of parole terms, the officer may be required to return the prisoner to the appropriate place of incarceration. Less secure areas of the prison may call for him to screen visitors and items they are bringing into the prison or require him to guard persons arrested and awaiting a trial or hearing.
Aside from interacting with prisoners and their families, a corrections officer is commonly involved in maintaining files and records. This paperwork often includes reports and logs reflecting inmate behavior. Other documents prepared by corrections officers commonly cover topics such as atypical or suspicious conduct, suspected security infringements or rule violations. If any situations merit further investigation, the corrections officer may be called upon to expound upon reported violations.
In facilities that provide the highest and most sophisticated security for the most dangerous criminals, a corrections officer may track prisoner activity via a closed-circuit television and a computerized tracking system. This monitoring is done at a centralized security control center. The high-tech equipment enables the officer to remotely observe every cell as well as showers, visitor areas and exercise lots.
Minimum age requirements to become a corrections officer vary between 18 and 21 years old. These variations are dictated by regional and national statutes and guidelines. A high school diploma or equivalent is preferred but not always mandatory. For some corrections officer positions, a bachelor's degree is favored, but significant job experience in law enforcement, management or counseling may be an acceptable substitute. Military background is desirable.
Training to become a corrections officer may be conducted off-site or provided at the prison or jail. Coursework commonly includes interpersonal communications, conflict resolution and interpretation of rules and restrictions. Many correctional systems require officers to complete classes in self-defense and firearms skills. Advanced training is often offered for those wishing to increase their education and skills to qualify for advancement and promotions.
San Quentin State Prison in California.

Prison and jail inmates are guarded by corrections officers.

Corrections officers often have backgrounds in criminal justice and law enforcement.

Some corrections officers supervise and work with juvenile defendants and offenders.