What does a Collection Supervisor do?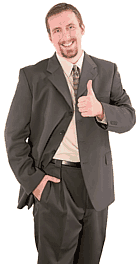 A collection supervisor manages and directs the activities of a staff of collectors, accountants, bookkeepers, and customer service representatives and concurrently oversees collection and customer service activities. He ensures the collectors' compliance with industry ethics and government guidelines. The staff's performance is monitored and evaluated by him, and he trains new employees in collection procedures.
In addition to overseeing the collection department staff, the collection supervisor tracks customer feedback through the review of incoming letters, emails, and phone calls and the analytical data collected through outside reporting agencies. He identifies errors or glitches in collection procedures and recommends solutions to increase collections on delinquent accounts while ensuring customer satisfaction and retention. Staff members are encouraged to provide constructive feedback to assist him in the implementation of improved collection processes.
Besides tracking collections and directing his staff, the collection supervisor is responsible for the preparation of reports for upper management. These reports reflect customer complaints and satisfaction levels as well as provide daily, weekly, or monthly analysis of collection data along with goals and projected revenues. The reports may be requested in the form of spreadsheets, narratives, or a combination of the two. The collection supervisor may be required to present these reports orally as well as to present hard copies to various department managers and key accounts receivable personnel.
When an account presents challenges that cannot be adequately addressed by the collection staff, the collection supervisor intercedes. He may directly interact and negotiate with the customer or simply review the account activity and determine if it qualifies for a payment plan or would be better dispensed as a bad-debt write off. If an unusually high amount of money is at stake or the customer has a proven track record of economic recovery, the collection supervisor may ask for the assistance or counsel of a senior manager.
Excellent oral and written communication skills are required to be an effective collection supervisor as clear interactions between staff, customers, and management are imperative for the operation to be profitable and successful. The supervisor must also be adept in dealing with different levels of management and personnel to identify and resolve conflicts. Communication with outside agencies may also be required to identify special problems or circumstances.
Along with well-developed people skills, a collection supervisor needs to have knowledge of basic computer software programs. He may also be required to learn accounting or collection software specific to the company or industry.


Businessman giving a thumbs-up