What does a Civil Engineering Technician do? (with pictures)
A civil engineering technician works as an assistant to a civil engineer. A person with this title typically assists civil engineers with planning and designing a range of structures, buildings, and systems. In some cases, civil engineering technicians also provide assistance with community planning projects, and they may even help plan the demolishing of buildings.
The exact list of responsibilities a civil engineering technician has may depend on the particular needs of his employer, but an individual with this title typically assists civil engineers with design and planning projects for roads and bridges; tunnels; and harbors. A person in this field may also help civil engineers plan and design sewage systems. Often, a person in this field has the job of researching projects and assisting with the set up of equipment used to gauge development needs. A civil engineering technician may also help determine the materials that are needed for a project and estimate the amount of money needed for its completion. This job may also require the technician to use a computer to create scale drawings of the structures the engineers plan.
When it's time to go to a work site, civil engineering technicians usually accompany engineers and help them with surveying the area. A person with this job may also be responsible for assisting with the scheduling of work that has to be performed by various people involved in a project. He may also have the job of checking to make sure the work is performed to the specifications of the engineers. Likewise, he may work to ensure that no work is left incomplete before the various people involved move on the next stage of a construction project.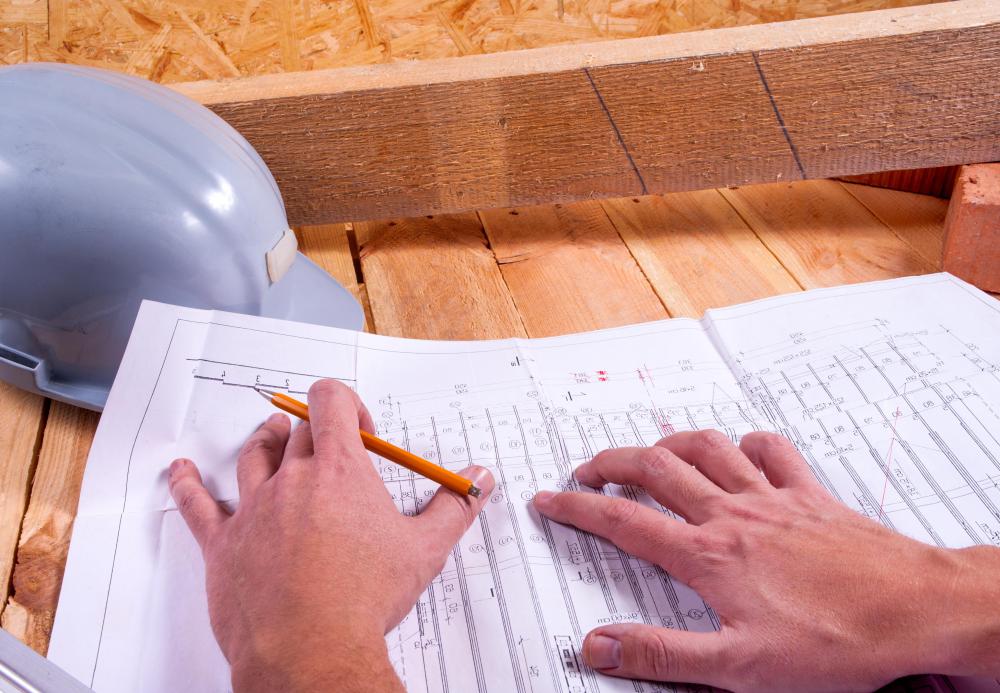 In many cases, a civil engineering technician does his work in two different locations. For example, he may assist engineers not only on a work site, but also in an office. Typically, these technicians work about eight hours a day, but may be asked to work overtime.
An aspiring civil engineering technician may find job openings with a municipal agency or large company. Often, employers prefer civil engineering technicians who have earned high school or general educational development (GED) diplomas as well as associate's degrees in engineering. Some schools that offer such degrees also provide job placement services. If an aspiring engineering technician does not attend such a school, he may look for a job via online job boards, government job listings, or help-wanted ads.
Civil engineering technician jobs may be found in help-wanted ads.

Civil engineering technicians assist civil engineers design and plan projects like new roads and bridges.

Technicians are sometimes tasked with ensuring everyone on the jobsite is working according to the civil engineer's plan.

Civil engineering technicians collect and analyze data on projects.