What does a Chief Learning Officer do?
A chief learning officer is a senior staff member at a company and determines how to best match employee education and training with organizational goals, strategies, and market share. This officer spends much time studying a specific market as it relates to her industry, and counsels other company managers in how to best utilize employee work efforts to adapt to the changing marketplace. The chief learning officer understands and applies appropriate training methods, including live instruction, hands-on training, and online learning, all with a focus on increasing company profitability.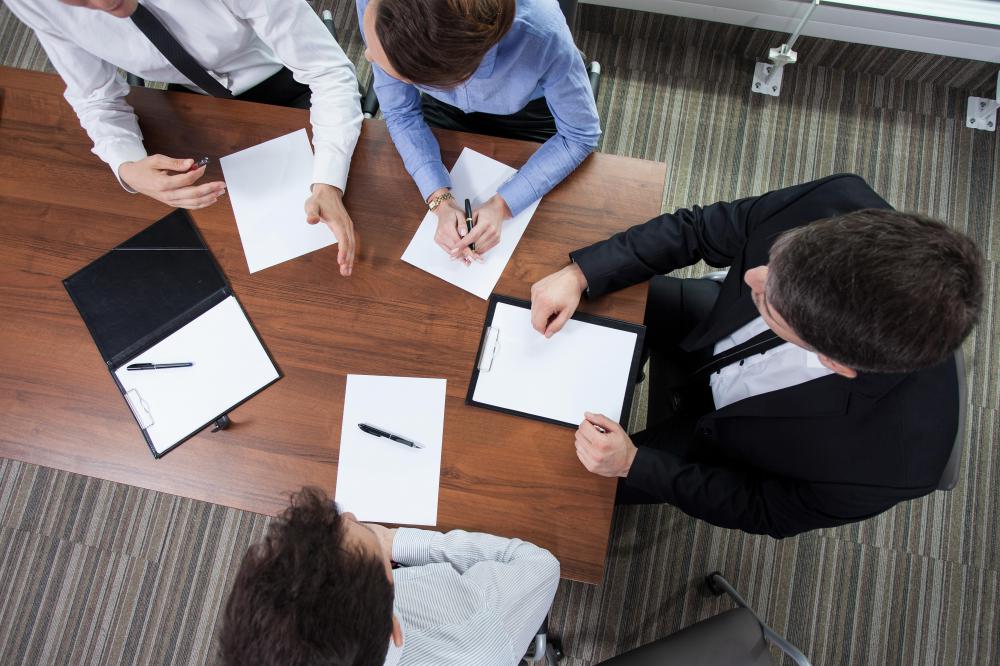 A major component of this job is the research of methods and environments that will most efficiently utilize resources to stabilize and grow an organization. The chief learning officer likely spends much time investigating sectors of her industry to understand market dynamics and customer base. She also has a firm understanding of learning modes and utilizes this knowledge to set up systems to properly train employees to contribute in the most economical and profitable way. This may involve the use of outside trainers and educators, software learning programs, and internal company teachers and supervisors.
Based on the knowledge she acquires during this research, the chief learning officer coordinates with upper management, supervisors, and trainees to position a company to most effectively use its workforce. Much of the officer's day is spent planning strategically and preparing systems for employees to increase their skills and knowledge. She may be part of the training process or she may focus on program creation and implementation, utilizing the skills of others to train employees.
Officers who focus on learning are often required to take part in training efforts, and they are also responsible for evaluating the efficiency of operating systems. The chief learning officer may be involved in on-site training or may spend parts of her day communicating with and training others via online programs. She may be required to prepare documentation for internal company uses or to submit paperwork to agencies involved in employee education. She also needs to track, record, and communicate evaluations of training procedures to management staff, repair inefficient systems, and prepare alternative solutions as necessary.
While many of these workers can be classified as human resources employees, even those assigned to different categorical departments must maintain relationships with others as a vital job function. This may include working with internal and external educators, client companies, and industry or governmental agencies concerned with the ways in which employees are instructed. Time often is spent in meetings, and the chief learning officer also likely utilizes a computer and other communication devices to create and communicate plans and strategies.