What Does a Chef Apprentice Do?
Though a common path to becoming a chef at a high-end restaurant involves attending an accredited culinary academy, it is not the only way to acquire the skills needed to become a respected chef. Those with financial constraints often seek out chef apprentice positions in which many of the skills of the kitchen can be learned through on-the-job training. Many head chefs and kitchen managers will want both education and experience in new recruits, but others may be willing to teach motivated newcomers the culinary craft from the ground up.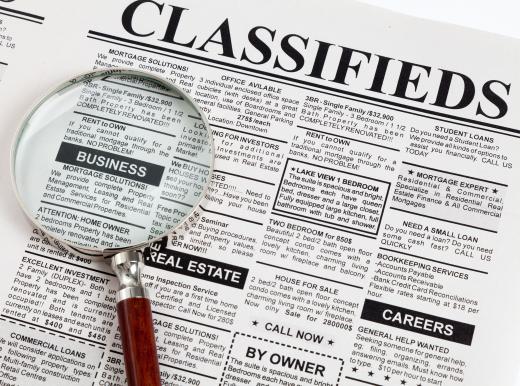 Some formalized chef apprentice programs, such as the national one overseen by the American Culinary Federation, are affiliated with dozens of culinary schools. These offer a dual approach to give students classroom and hands-on experience at once. These programs last from one to three years and pair young culinary students with certified head chefs in restaurants throughout the country, allowing them to collect a paycheck for cooking-related work while paying for a culinary degree.
Some chef apprentice programs are more informal. A head chef or restaurant owner does not just hire those with culinary degrees to work in the kitchen. Though these apprentices will not earn a degree for their work, they may acquire the skills needed to become chefs with valuable culinary experience that they can transfer that knowledge to well-regarded positions in high-end restaurants. For the very best restaurants, however, a culinary degree — or at least the quest for one — might be required for even the least skilled kitchen jobs.
To achieve the highest positions in the culinary profession, such as head or sous chef, a culinary certification and experience will likely be needed. But not necessarily. Some chefs, however, are able to prove themselves with their food, expedience and experience. The celebrity chef Mario Batali, a James Beard Foundation's Outstanding Chef Award recipient, reportedly attended the reputable Le Cordon Bleu cooking school for a short spell, then dropped out to learn his Italian-centric culinary skills as a chef apprentice. Celebrity chef Gordon Ramsey, a Michelin-starred British chef, also achieved his success without a formal culinary degree.
Chef apprentice positions can be obtained by scouring the classified ads for lowly kitchen prep jobs. These can be parlayed into more integral positions in a kitchen. Apprenticeships also might be obtained by establishing contacts with head chefs at respected restaurants, which will require a fledgling cook to quickly prove his or her mettle on the front lines.


By: CandyBox Images

Chef apprentices assist a restaurant's head chef, under whom they hone their trade.

By: Feng Yu

Apprenticeships may be listed in newspaper classifieds.

By: Silvano Rebai

A chef apprentice may learn how to properly care for kitchen utensils.