What does a Certified Wound Specialist do?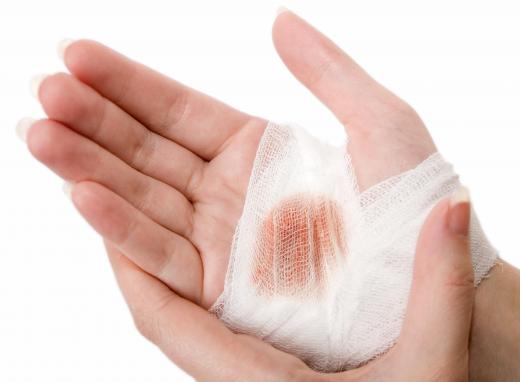 A certified wound specialist is a nurse who is specially qualified to provide expert wound care. A specialist must fulfill specific training and testing requirements to ensure that he or she is prepared to clean, treat, and dress wounds from acute injuries and surgical procedures. In addition, a certified wound specialist provides expert advice and education to patients and caregivers about at-home wound care. A professional may work in a general hospital, emergency room, assisted living facility, home health agency, or one of a number of other health-care settings.
Wound care nurses who are employed in emergency rooms are often confronted with severe wounds from direct injuries. They provide immediate care by thoroughly cleaning lesions, applying antibiotics, and dressing wounds with bandages. Some nurses are qualified to stitch or suture wounds at the recommendation of doctors. Certified wound specialists who work in general hospital units typically have similar duties, but their focus is on promoting healing and patient education rather than emergency care.
Following successful surgeries and inpatient hospital stays, a certified wound specialist can teach the patient about caring for his or her wounds at home. The specialist might demonstrate the proper way to apply antibiotics or dress a lesion, and outline warning signs to watch for that might indicate infection. In addition, the specialist can explain preventive measures, based on the patient's health and specific medical conditions, to avoid future wounds and hospital visits.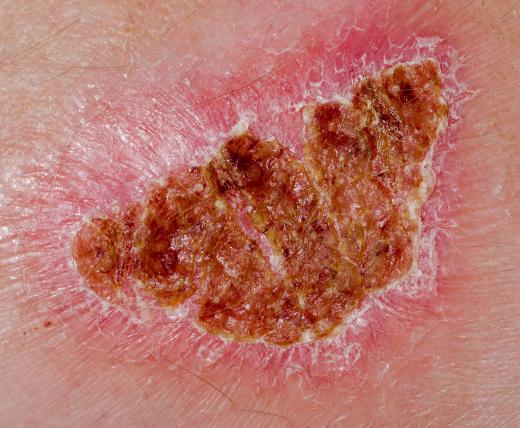 A certified wound specialist who works at a nursing home or a home health care agency provides routine wound care for patients with chronic conditions. He or she regularly visit patients, checking for new lesions and treating existing wounds. Patients who are confined to beds or wheelchairs may have bedsores that do not heal easily. The nurse dresses and pads sores as needed and tries to adjust patients' positions in their beds to take pressure off of their wounds.
The specific title of certified wound specialist is reserved for individuals in the United States who meet the requirements set by the American Academy of Wound Management (AAWM). Health-care professionals in other countries can pursue credentials from respected national certification boards. In order to earn certification from the AAWM, a person usually needs to earn at least an associate's degree in nursing, hold registered nurse credentials, and gain at least two years of experience in wound care. Applying for AAWM membership and passing a detailed written exam is necessary to earn the certified wound specialist designation. In order to maintain credentials, a nurse typically needs to take continuing education classes and periodic re-certification tests throughout his or her career.


By: DenisNata

A certified wound specialist helps manage wounds.

By: Kelpfish

A certified wound specialist may help teach patients about caring for their wounds at home.

By: SeanPavonePhoto

Wound care nurses often provide immediate care in hospital emergency rooms.

By: roblan

A good wound specialist recognizes the overall benefit of not rushing the wound care treatment.