What does a Building Maintenance Worker do?
A building maintenance worker is in charge of the repair, installation, and maintenance of a structure. This job requires the repair person to watch for potential problems within the structure and mechanical elements of a building. A repair person must also have a wide knowledge of all operations to properly fix items. Building maintenance workers must also perform preventative maintenance to avoid costly repairs. Maintenance workers also stay on the cutting edge of industry developments to install new materials.
Observation is one of the fundamental duties of a building maintenance worker. The worker must be aware of how structural and mechanical elements in a building look, sound, and perform when running properly and must also be able to identify issues when things are broken. Many times problems are invisible to the naked eye; building maintenance workers must run tests on building items on a regular basis.
If problems are detected by the building maintenance worker, repair work is a crucial part of the job. A worker must understand basic repair principles for structural elements such as walls and ceilings, electrical work, and also how to perform general woodworking. Anything that is essential to a building operating properly must be efficiently and quickly fixed by the maintenance worker. If problems cannot be solved by maintenance staff, the worker must call outside experts for the repair.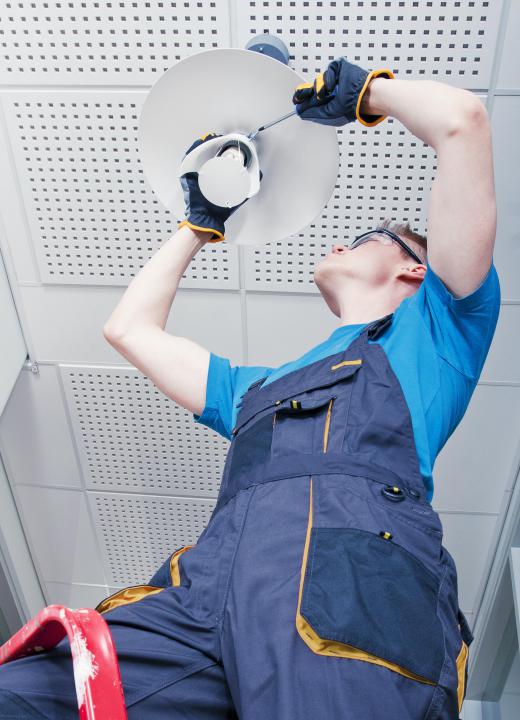 Preventative maintenance is an important job that helps a building maintenance worker avoid costly and time-consuming repairs. Jobs as small as routine painting and as large as cleaning a pool filter system all fall under this category and each helps keep a building running smoothly. Maintenance workers must understand how frequently these duties must be carried out and then schedule them to be performed by entering the jobs into a physical calendar or a digital reminder system.
Installation is another crucial element of the building maintenance worker job because some building elements either cannot be repaired or must be replaced due to obsolescence. A worker needs to know how to remove old hardware and successfully replace it with new materials; a solid understanding of electrical and mechanical science is therefore important. A firm grasp of reading blueprints and following instructions are also important for installing anything the worker is not an expert in. Research is also important because a maintenance worker must stay informed about the latest industrial trends and offerings in building materials to install the appropriate items.
AS FEATURED ON:
AS FEATURED ON:

By: Moultipix

Building maintenance workers may be responsible for performing pool maintenance.

By: mikkolem

Building maintenance workers are responsible for electrical maintenance of a building.

By: Lisa F. Young

Many landlords require skilled workers with knowledge of areas like electricity and plumbing.