What Does a Bank Credit Analyst Do?
A bank credit analyst reviews information on current and potential customers to assist with decisions about offers of credit. This includes assembling materials, preparing reports, and making final recommendations to other bank personnel who meet directly with customers to discuss their needs. Degrees in finance or a related field may be required to work in this position and many banks also prefer experienced candidates who have worked in credit departments.
One aspect of the job involves soliciting information from customers, reviewing it, and also independently gathering data. Credit checks are a common tool, and the credit analyst can also check financial records for signs of bankruptcies and other issues that might present credit risks. As the analyst compiles this information, it can be processed into a report to provide information on the client's creditworthiness.
For existing clients, this information may determine whether a request for credit is approved, and it can also play a role in decisions to cut back on credit limits. It also allows financial institutions to monitor for potential risks so they can plan appropriately. If a major client appears to be struggling to pay bills, for example, this could be a warning sign of a future bankruptcy, which might harm the bank's interests.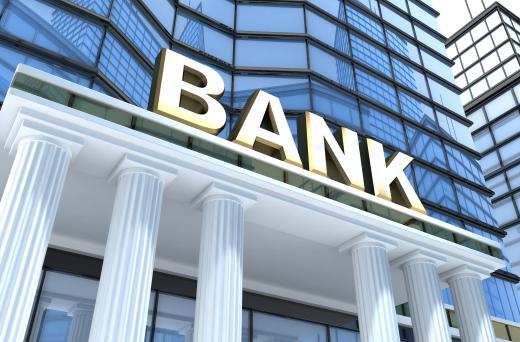 People interested in getting credit services from a bank can also be reviewed to determine if they should be approved and at what terms. The bank credit analyst looks at their information and supplemental materials gathered through research and makes a recommendation. This can also include an evaluation of assets, particularly those that might be used for collateral. Someone applying for a mortgage, for example, needs to be able to show that the new home is valuable enough to cover the outstanding amount on the loan.
In addition to evaluating customers, a bank credit analyst looks at portfolios and investment opportunities. These reviews determine the level of risk involved in an opportunity so a bank can decide if it wants to move forward. If it does, the bank credit analyst monitors performance and may issue recommendations to get out of the investment if it appears to be troubled. This allows banks to manage and balance risks while generating profits through investment activity.
Workers in this position may have access to benefits through the bank, especially if they are part of the senior staff. These can include options like paid vacation and relocation assistance if they need to move for work. A skilled credit analyst can use experience and skills in negotiations for raises or contracts with new employers.
AS FEATURED ON:
AS FEATURED ON:

By: DragonImages

Bank credit analysts typically hold a four-year degree in finance, accounting, or another relevant field.

By: Vladislav Kochelaevs

People interested in getting credit services from a bank can also be reviewed to determine if they should be approved and at what terms.