What do Foot Specialists do?
Those who have foot or ankle problems may want a better understanding of what foot specialists do. Such individuals, often called podiatrists, are medical professionals who focus on the lowest region of the body. They diagnose and treat problems such as heel spurs, skin infections, and ingrown toenails.
To become a foot specialist, a person must generally engage in undergraduate medical studies. After that, he will likely continue to graduate school where he will receive a doctorate degree in podiatry. Even once all of this is completed, he will usually still be required to pass government-issued exams and to gain licenses that allow him to practice in a certain area.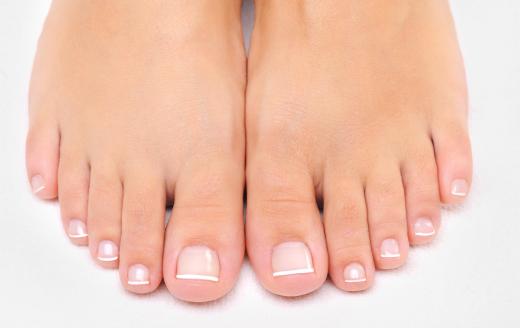 Practicing foot specialists do a wide range of work, although they generally concentrate mostly on the feet and ankles. There are a number of ailments that can inflict this region of the body. Having a professional who concentrates on that area often proves more beneficial than seeking the assistance of a general practitioner.
A podiatrist commonly deals with ailments such as bunions, corns, and calluses. He may also diagnose and treat external infections, such as those found on the skin and toe nails. As fully licensed medical professionals, foot specialists have the ability to write prescriptions that are needed for all stages of treatment. For example, a podiatrist can write a prescription for a sedative before a procedure, medicine needed to treat an infection, or pain relievers that may be necessary following a procedure.
Foot specialists do not only focus on external ailments. These professionals are often qualified to conduct diagnostic procedures such as x-rays that reveal internal problems. Thereafter, they may use a range of treatment methods to correct those problems. Such methods can include providing braces or casts.
A foot specialist can also be sought for abnormalities or difficulties that occur when walking or running. He may correct such problems by ordering special inserts or shoes. In many cases, foot specialists also do surgical procedures. There are some ailments such as ingrown toenails and sports injuries that may only be effectively resolved in this manner.
If a person considers consulting a podiatrist, it should be remembered that the work foot specialists do is generally considered a specialty. This can be important when a person is planning to rely on health insurance for payment. In some instances, such services will not be covered unless a person is referred to the foot specialist by another medical professional. Other insurance plans may require a higher copay.
AS FEATURED ON:
AS FEATURED ON:

By: Valua Vitaly

Foot specialists care for problems related to the feet.

By: JPC-PROD

Foot specialists generally have doctoral degrees in podiatry.

By: Photographee.eu

Bunions are commonly treated by foot specialists.

By: johnnydao

Injuries to toenails are treated by a foot specialist.

By: Shakzu

A general doctor may refer a patient to a foot specialist.

By: zirconicusso

Most foot specialists will be able to take x-rays of an injured foot to help make a diagnosis.

By: Nobilior

Foot specialists focus on ailments that impact the feet or ankles.

By: phil2865

A foot specialist can provide a cast for a patient in need.

By: adam88xx

A food specialist may have to perform surgical procedures to correct an ingrown toenail.

By: Maridav

A foot specialist can be sought for abnormalities or pain while running.