What do Craft Brewers do?
Craft brewers are brewing professionals who utilize traditional methods in beer brewing. The beers they produce tend to be more expensive than mass produced beers due to the additional complexities of the process and the fact that the production capacity of a craft brewery is limited when compared with a large-scale producer. Some people believe that their beers also have a superior texture and flavor. Craft brewers work all over the world, applying their skills in a variety of settings.
The exact definition of a "craft brewer" can vary, depending on where one is, as can the definition of "traditional" methods. Some people argue that craft brewers work only with malted grains, hops, water, and yeast, while others point out that adjuncts in the form of unmalted grains are a part of many traditional beers with a century or more of history. Furthermore, traditional beers can also have additions such as sugars which are designed to change the character of the beer.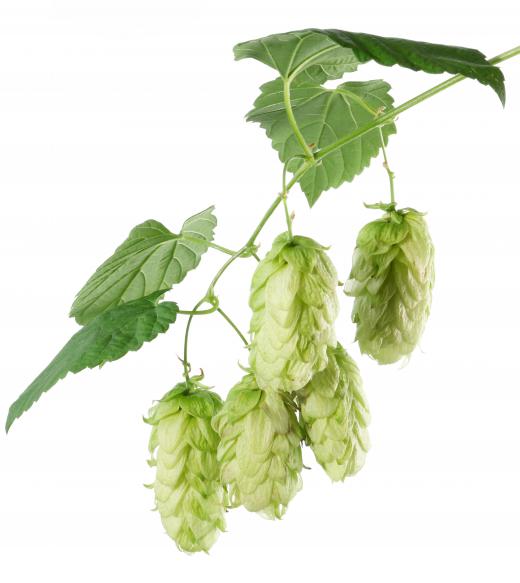 Craft beers are often not pasteurized, and they may not even be filtered. As a result, they can have a cloudy appearance as a result of residue left behind from the brewing process. These beers may also not be amended with gases which are designed to keep them stable in the keg or bottle. These traits mean that craft beers require special handling in the hands of the brewer and after they exit the brewery so that they retain their characteristics.
A wide range of styles of beer are made by craft brewers, and they often are involved in the production of seasonal or specialty brews. Some purists argue that true craft brewers work for independent, small breweries which are not controlled by major players in the beer and wine industry; however, some craft brewers may work as consultants with major breweries that want to produce smaller artisan lines or which want to improve their brewing process with a return to more traditional techniques.
The craft brewer is involved at every step of the way in beer production. He or she chooses ingredients, decides how they should be handled, and supervises the fermentation process. Once the beer has been successfully produced, it can be bottled and placed in kegs for shipment. At any given time, a craft brewer may be working on several different batches of beer, all of which require monitoring and attention, and may also be working on test batches of new and specialty beers which are in development.
AS FEATURED ON:
AS FEATURED ON:

Hops, which are used to make beer.

By: volff

Beer made by a craft brewer.

By: Marius Graf

Three types of beer. Craft brewers use traditional methods of brewing beer.

By: Greg Peverill-Conti

Malt extract is known for its use in brewing beer.

By: Steve Lovegrove

Craft beer is typically made in smaller batches than mass-produced beer.

By: dja65

Once craft brewers produce their beer, they put it in kegs for shipping.