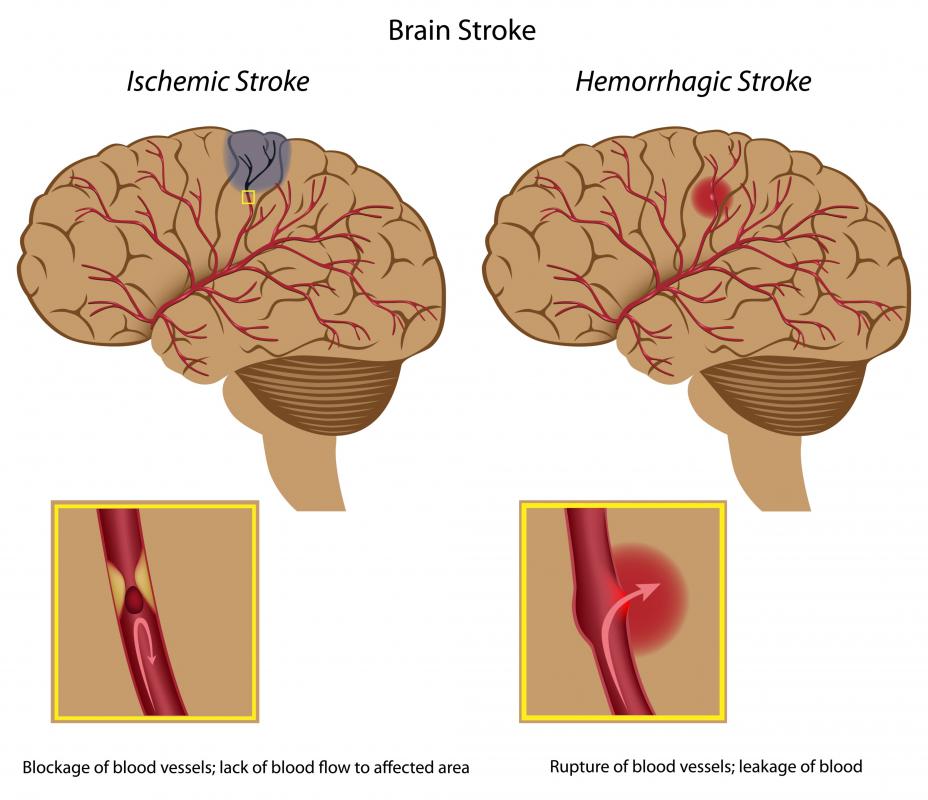 Strokes are a type of brain injury in which the blood supply is interrupted to part of the brain, resulting in a loss of neurological function. They are also sometimes known as cerebrovascular accidents, because they are related to the blood or vascular supply of the brain. This type of injury can be extremely debilitating, especially to an older or already compromised patient or an individual who has already had one before. Approximately 25% of people who experience a stroke will have a recurrent incident within the next five years. Women are more likely to die of one than men, and they are one of the leading causes of death in much of the developed world.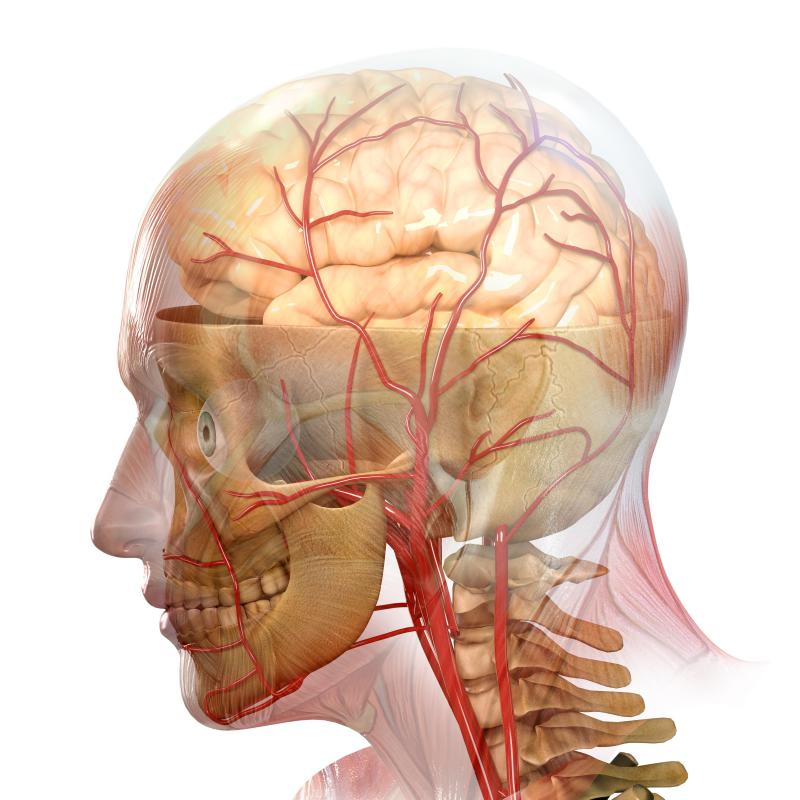 The symptoms of a stroke include numbness, stabbing pains, headaches, dizziness, and blurred vision and speech. Problems with memory, thinking, controlling emotions, and logic can also result. Victims can experience weakness or paralysis on one side of the body, and many experience depression as well. Patients can reduce their risk by modifying their behavior. Smoking, diabetes, hypertension, and high cholesterol are all risk factors, and some of these can be modified with diet, exercise, behavioral therapy, and medical intervention.
There are two types of stroke: ischemic and hemorrhagic. Both cause a disruption of perfusion, or the delivery of arterial blood to surrounding tissue. The area of the brain with imperfect perfusion is no longer able to oxygenate properly, causing an ischemic cascade that damages or kills brain cells.
The ischemic cascade is a series of events that can last for hours after the initial interruption due to the severe neurological disruption that results when blood supply to the brain is cut off. Because the chemical functions of brain cells are disrupted, they begin to fail and sometimes ultimately to die if the process cannot be arrested. Frequently, swelling of the brain occurs as cells break down and flood the surrounding cells with toxins created in the process.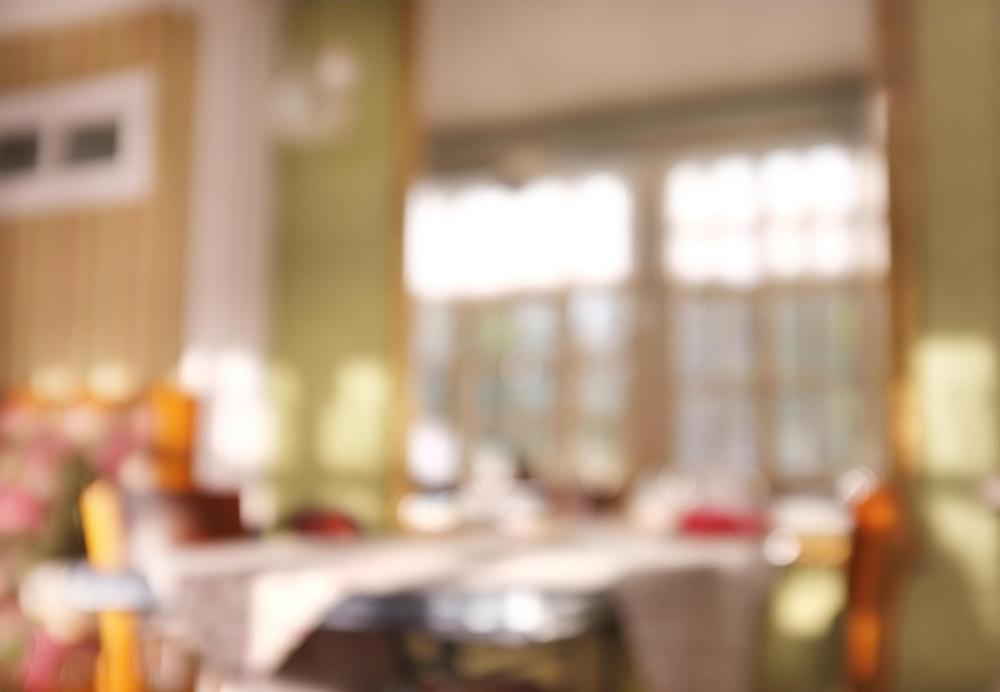 Because brain functions are not fully understood, there are few treatments for strokes other than rehabilitation and support with recovery efforts. Sometimes, depending on which type occurs, drugs related to blood clotting are used while the event is happening in an effort to reduce or halt its effects. It is suspected that some classes of drugs may affect the brain during ischemic cascade and might ultimately be used to stop the breakdown process as well. Prevention is the best cure, because of the irreversible affects of even a small amount of brain damage.
A diagram of an ischemic stroke and a hemorrhagic stroke.

The human brain, including blood vessels that can be involved in a stroke.

A patient who has lost feeling in the left arm may be experiencing a stroke.

Symptoms of a stroke include blurred vision.