What Causes an Itching Nose?
There are many things that may cause a person to develop an itching nose but among the most common are allergies and the common cold. Some people, however, also develop an itchy nose after exposure to irritants they inhale or those that come into contact with their faces. In fact, even something as simple as dry heat in a room can cause a person to develop an itchy, irritated nose. The treatments for an itchy nose typically include allergy and cold medicines that contain antihistamines. Some people may also benefit from discontinuing the use of irritants and using a humidifier.
One of the most common causes of an itchy nose is an allergy. An individual may develop an itchy nose because he is allergic to a range of things, such as pollen and dust. Many people are also allergic to mold and animal dander. Unfortunately, some people choose to deal with the itching by rubbing their noses or even scratching, which often only makes the problem worse. In most cases, trying to avoid allergens and taking allergy medicines is more effective.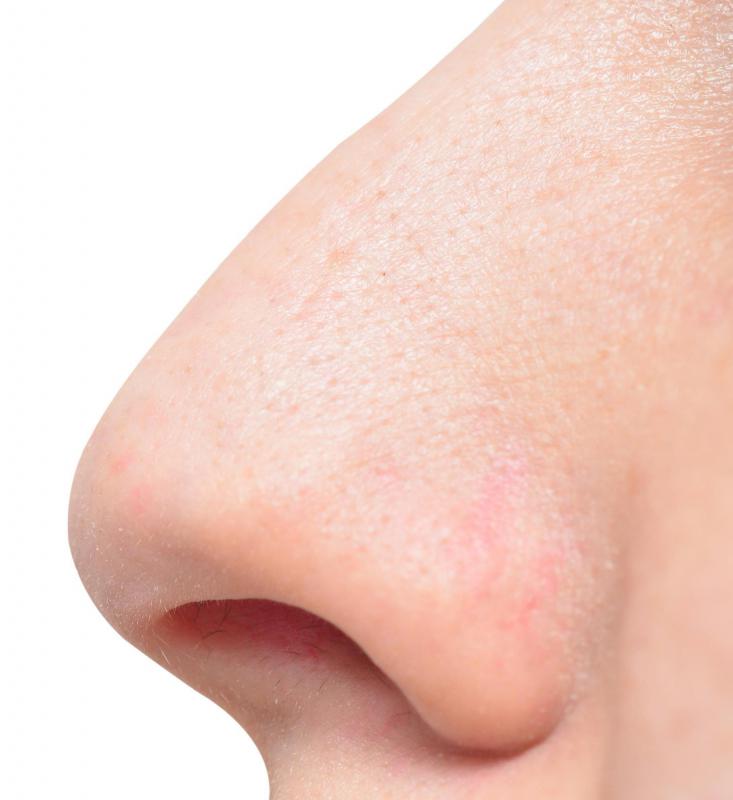 The reason allergies cause an itching nose is because of a chemical called histamine. When a person has an allergic reaction, his body produces this chemical. It is actually this release of chemicals rather than the effects of the allergen itself that causes an individual to experience allergy symptoms, including not only an itching nose, but also itchy, watery eyes, sneezing, and sometimes coughing. For this reason, many allergy medications contain antihistamines that block action of histamine in the body.
While allergies are a major cause of an itchy nose, there are also other causes. A person may experience an itching nose when he has a cold or another type of respiratory infection, for instance. In some cases, an irritant is at the root of the problem. For example, a person's nose may be irritated by perfume, fumes from paint, or even from the fumes of household cleaners. Sometimes face creams, soaps, and shampoos can irritate the nose and cause it to itch as well.
Even dry heat can be at the root of an itching nose or at least contribute to it. As such, some people benefit from using humidifiers during the colder months when they have to heat their homes. Humidifiers can be used to help keep the air in one room moist, but a person may also buy whole-house models if needed.