What Causes a White Tongue? (with pictures)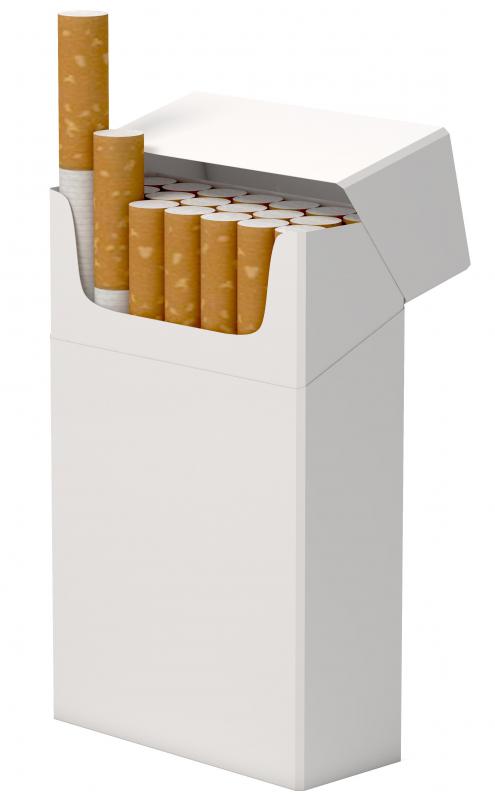 There are many different things that may cause a white tongue. Some are benign or can be easily fixed, others might require some treatment, and yet others may indicate precursors to cancer. Most of the time, waking up with a white tongue in the morning on a very occasional basis might indicate a need to practice better hygiene. It may also mean that you have a cold or allergies and breathed through your mouth most of the night, since mouth breathing is a common cause of white tongue.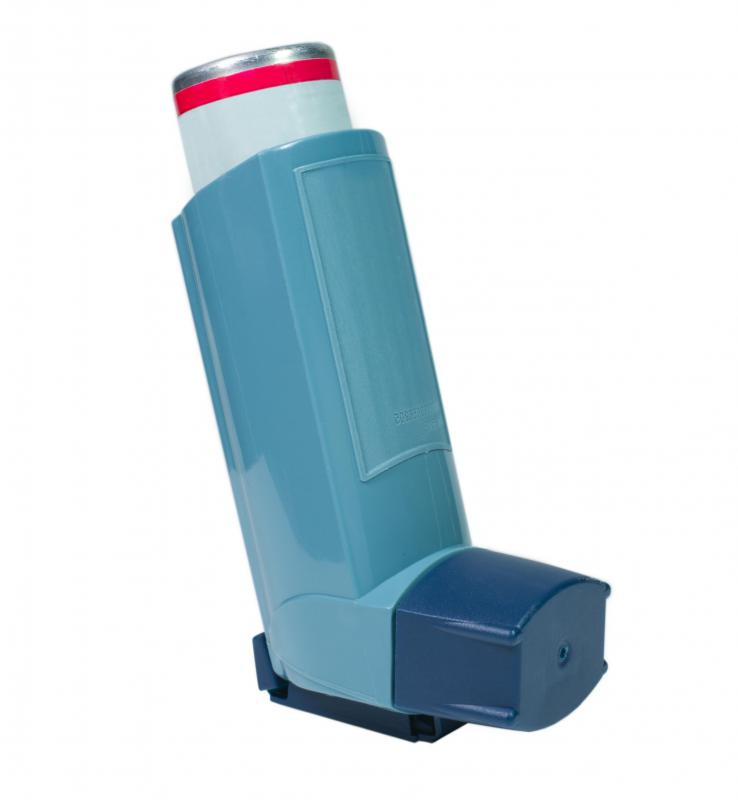 Generally, the occasional white tongue, especially when the whole tongue is white (not white in spots or patches), is due to minor inflammation of papillae, the tiny bumps that coat your tongue. These can, like skin cells, collect things like white blood cells, bits of bacteria and the like and as a result, look swollen and white in color. This condition can be caused by poor oral hygiene, dehydration or may be chronic for smokers. People who take medications that cause dry mouth may encounter white tongue on a fairly regular basis, with symptoms residing after hydrating the mouth in the morning.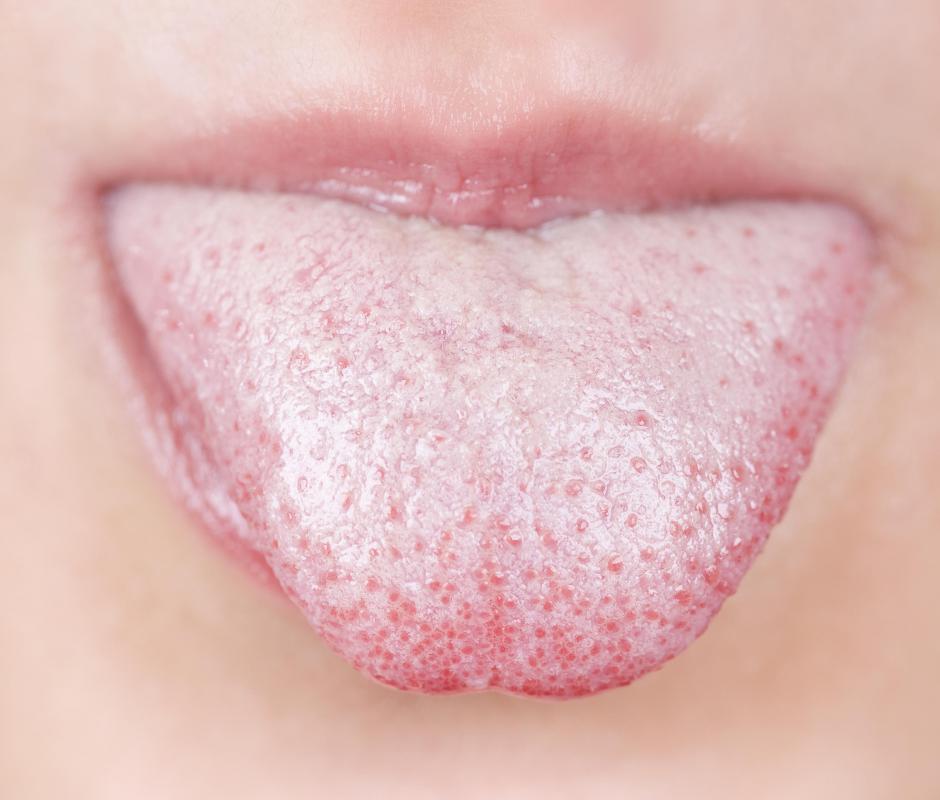 A tongue that looks white in patches may indicate another condition, thrush, a type of oral yeast infection. This may be caused if you have recently taken antibiotics, and it's not uncommon in infants and the elderly. People with diabetes may be more prone to thrush, and some oral inhalants for asthma can also result in the condition. Thrush does require treatment and you should see your health care provider if you suspect it.
Another condition, leukoplakia, causes white patches on the tongue. This condition occurs often in people who smoke or use tobacco products, and it should definitely indicate a trip to the doctor, since it can be viewed as a potential precursor to oral cancer. This is not always the case, and the condition may resolve if tobacco-using behaviors end.
Lichen planus, a rare rash condition may cause white stripes to appear on the tongue. It may feel itchy and you may note the rash appearing on other parts of the body, especially the on the wrists, forearms, midback and above the ankles. The mouth rash may appear first, and if you notice your tongue has either stripes or lacy white patterns, you probably ought to discuss this with your family doctor. Lichen planus can also result from tobacco use, and may resolve if the person affected stops smoking or chewing.
In most cases, white tongue is benign, or results in conditions that are treated easily. Good oral hygiene and quitting tobacco use may also be helpful in avoiding it. Patches, stripes or lacy patterns on the tongue are another story. These should be evaluated by a doctor to rule out the above-mentioned conditions.
Using tobacco products, such as cigarettes, can cause white patches to appear on the tongue.

Asthma inhalers can cause thrush which may result in white patches on the tongue.

Many conditions causing white tongue can be easily treated with good oral hygiene or avoiding tobacco.

White patches on the tongue of a tobacco user could be a sign the person is at risk of developing cancer.

In some cases, a white tongue can be treated by practicing good oral hygiene.

Regularly using mouthwash can help minimize bacterial infections that cause a white tongue.