What can I Serve Vegetarians at a Barbeque?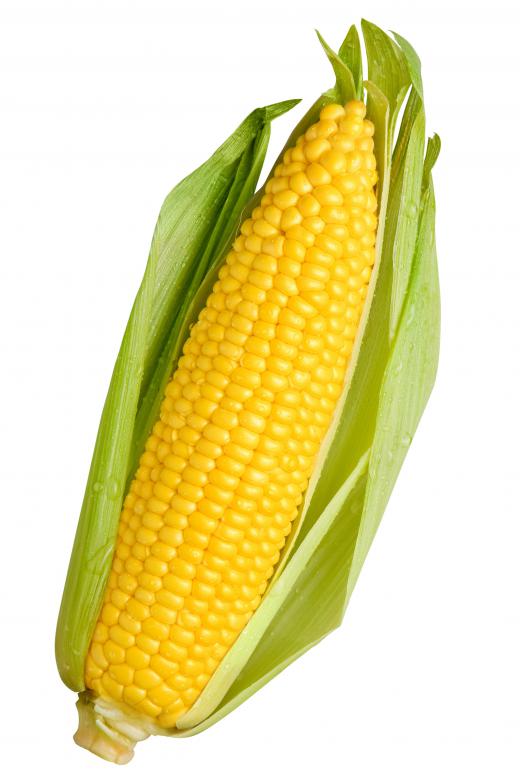 Nothing says summer like an outdoor barbeque. Barbeques are a great way to enjoy seasonal food, good company and lovely whether. Commonly, barbecues revolve around grilled meats, which can be a problem for vegetarians or those with vegetarian friends. It's quite easy to serve vegetarians meat-free foods at a barbeque, with a little care and some easy recipes.
If you have to serve vegetarians or vegans that do not eat any dairy or egg products, grilling up vegetables is a great way to adapt barbeque cuisine for them. Try grilling whole cobs of corn, or wrapping a potato in aluminum foil and placing it in the hot coals for about half an hour. Be sure to use a fork to cut vent holes in the potato, otherwise, it may explode. A medley of grilled vegetables makes an attractive dish; try bell peppers, mushrooms, summer squash or eggplant.
Grilled kebabs are a great food to serve vegetarians as a summer supper. Instead of chicken or pork, place tofu that has been marinated in spices on kebab skewers with vegetable pieces or even pineapple. You can even make dessert kebabs by grilling summer fruits, like peaches and apricots, on skewers and serving over ice cream.
If your vegetarian guests feel left out when it comes time to serve up the burgers or hot dogs, try throwing a few veggie burgers or dogs on the grill. There are many brands of meatless burgers available in the frozen foods section of most grocery stores, and vegetarian hot dogs are also quite easy to find. You may either want to cook these first, to avoid getting any traces of meat for them, or wrapping them in aluminum foil before grilling. If you serve vegetarians food that they know has been protected from exposure to meat products, they will be both grateful and more at ease about eating.
For an appetizer you can easily serve vegetarians, try grilling a skinned avocado and combining with a splash of lemon juice, onions, salt and garlic for a smoky guacamole. It's easy to come up with starters and side dishes that vegetarians can enjoy along with meat-eating friends. Chips and salsa, pasta or potato salad and fruit salad are all great additions to a meal that everyone can enjoy.
It may seem irritating to go to all this trouble for someone's chosen dietary restrictions, but keep in mind that not all vegetarianism is a choice. Those with high blood pressure or certain illnesses may have to stay away from meat in order to maintain their health. Remember to that if your friends are long-time vegetarians, their body may not be able to digest meat and accidental contamination could make them seriously ill. If it truly bothers you, ask them to bring a veggie burger or other entrée of their choice so they can oversee their own cooking. But in most cases, pleasing the vegetarians at your barbecue is not difficult, and many are eager to avoid being any kind of a bother to you.
Do your veggie friends a favor and check all barbecue sauce for meat ingredients before adding it to a common dish. If there are animal ingredients, consider serving the sauce on the side or reserving a portion that is completely vegetarian. Also be sure to check cheese for animal-based rennet, and warn vegetarians if it is present. Although their lifestyle choices may be different from yours, as your guests they deserve to have their dietary restrictions treated with respect. By following these guidelines or looking up meat-free recipes, you should have no problems creating a summer feast that everyone can enjoy.


By: rimglow

Sweet corn can be served to vegetarians at a barbeque.

By: Vidady

Vegetarian meat crumbles are made of textured vegetable protein.

By: JJAVA

Robust Mexican salsas are almost always vegetarian.

By: Monkey Business

Vegetarian guests at a barbeque might enjoy grilled vegetables served with a peanut or garlic-yogurt sauce.

By: pilipphoto

A fruit salad is vegetarian and can sit at room temperature without spoiling.

By: baibaz

If there are animal ingredients in the barbeque sauce, it may be best to serve it on the side for the sake of any vegetarians present.

By: zigzagmtart

At a barbeque, vegetarians may enjoy grilled squash.

By: bakerjim

Condiments are a must at any barbeque.

By: Brad Pict

Guacamole can be served as a vegetarian appetizer at a barbeque.

By: IngridHS

Pears may be grilled.

By: Anna Kucherova

Grilled peaches can be a great summer treat.

By: stockstudios

Tofu is a good substitute for meat in many dishes because it is high in protein.

By: Malyshchyts Viktar

Apricots can be skewered and grilled for dessert.

By: Giuseppe Porzani

Many vegetarians enjoy grilled or roasted eggplant.

By: Richard Villalon

Skinned avocados may be grilled.

By: Natika

Chunks of colorful bell peppers can be added to a medley of vegetables for vegetarian diners.

By: mbongo

Potato-based dishes, like potato salad, can be enjoyed by vegetarians and meat eaters alike.

By: mbongo

Mushrooms are a common ingredient in vegetarian dishes.

By: Springfield Gallery

Veggies dogs, the vegetarian version of hot dogs, can be served to vegetarian barbecue-goers.