What Can I Expect from Lower Jaw Surgery?
Surgeries of any type are a source of worry for affected individuals. Operations on the lower face area carry unique concerns about eating, breathing, and cosmetic appearance. Lower jaw surgery is one such procedure, but an efficient operation should successfully treat the aforementioned concerns. Since this method involves incisions around delicate facial muscles and nerves, post-surgery precautions like restrictions on physical activity and changes in diet are not uncommon. On scarce occasions, expected short-term side effects such as pain and facial numbness may develop into long-term complications.
A successful corrective lower jaw surgery will reset an abnormal jaw structure. Different conditions may create a need for this type of orthognathic, or jaw related, surgery: birth defects, genetics, or injury. In most cases, an individual will have either a protruding or receding lower jaw line in relation to the upper jaw. Any jaw misalignments of either the upper jaw or the lower jaw can adversely affect the ability to chew or swallow food properly. In addition, jaw-related conditions can cause sleep apnea, a condition characterized by erratic breathing during sleep.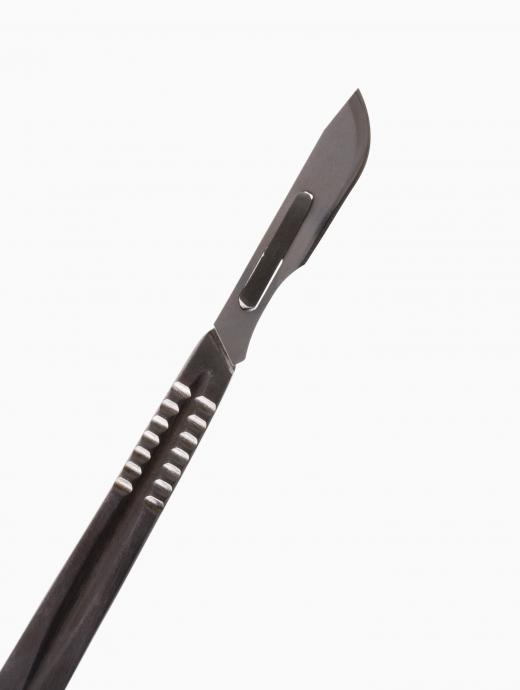 The basic goal of lower jaw surgery is to cut into the jaw and then separate the lower jaw bone from its anchor bone. Once this step is accomplished, the surgeon will then move the bone either forward or backward depending on the nature of the misalignment. Screws, plates, or wires may also be used to secure the jaw's new position. This operation may take place in a specialty surgery center, a hospital, or even in an office. Estimated operation times may therefore range from under an hour to several hours.
One should expect some degree of pain and numbness following lower jaw surgery, but proper post-operative care should significantly lessen discomfort. A liquid and soft-solid-food diet will likely be assigned by the physician for at least several days following surgery. Physicians may also advise avoiding over-activity for around a week post-operation, and may recommend a hospital stay in some cases. Some degree of pain may persist for weeks or even months, but the pain should be manageable with prescription painkillers. Overall, complete recovery can take from six weeks to a year.
Complications are an unfortunate possibility in any operation. For lower jaw surgery, individuals could experience bleeding or breathing difficulties. Long-term facial numbness, tingling, and unusual amounts of aching pain could result if facial nerves are compressed or otherwise damaged. As with most other surgical procedures, the threat of infection or relapse should be taken under consideration as well. A maxillofacial surgeon can best address the specific risk factors for each individual case.
AS FEATURED ON:
AS FEATURED ON:

By: iofoto

A scalpel is a small, sharp knife that is used in surgeries to make incisions.

By: Nobilior

There should be some pain and numbness following lower jaw surgery.

By: sergmar

Tingling can occur around the incision site following jaw surgery.

By: Kot63

A successful corrective lower jaw surgery will reset an abnormal jaw structure.

By: redcarpett

Any type of invasive surgery carries inherent risks, often in the form of the anesthesia administered before the procedure.