What can I Expect During a ACLS Test?
Advanced cardiac life support (ACLS) is a set of guidelines and algorithms for health care providers who are treating cardiovascular emergencies. In order to earn an ACLS certificate, providers will first have to pass the ACLS test. During an ACLS test, you will be expected to pass a clinical scenario exam, implementing various algorithms for treating cardiac emergencies. You can also expect to complete a written exam covering the same principles you used in the clinical portion of the ACLS test.
Requirements to earn the nationally recognized ACLS certificate are the same, but ACLS test procedures may vary, depending on the testing center and certifying organization. Usually, for an initial certification, a two-day class will be held. The first day will be instruction in ACLS. Since the ACLS algorithms are complicated, it is helpful to study them prior to coming to class.
The second day of ACLS training will involve testing. Expect to go through a clinical scenario involving an abnormal cardiac rhythm. The ACLS guidelines include algorithms to treat cardiac arrhythmias, such as ventricular fibrillation, asystole, and pulseless electrical activity.
When you start the clinical exam, your class may be broken up into groups of three or four people. One person at a time will be assigned the role of team leader. The team leader will direct the rest of the team during the scenario. During your turn as the team leader, you will be graded on how well you implement the clinical interventions that are part of ACLS.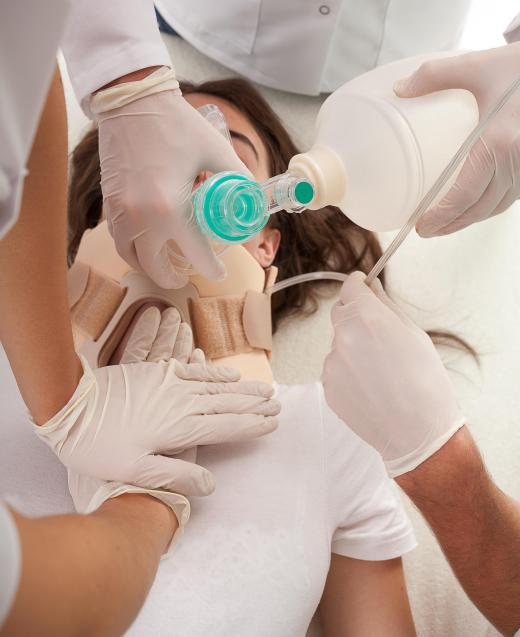 During your clinical exam, your group will be given a scenario by a preceptor. You will be expected to identify the arrhythmia and know which algorithm to use to treat it. The preceptor will continue to provide necessary information as needed, which allows you to know when to continue the algorithm and when to switch to a different one.
Algorithms include the use of medication, airway management including intubation, CPR, and use of an automatic defibrillator. You will need to know when each step is needed. Since you will not know what arrhythmia you will be presented with, it is essential to know them all. Although you may not be timed, you will need to quickly move from one step in the algorithm to the next, similar to how you would in a real-life emergency.
After you finish the clinical section of the advanced cardiac life support test, you will need to do the written exam. The exam consists of multiple-choice questions. It covers symptoms of cardiac arrest, CPR procedures, and medications used in various algorithms. In most cases, you will find out if you passed either portion of the ACLS test right after you complete the exams.


By: uwimages

The ACLS test consists of multiple-choice questions.

By: wellphoto

The ACLS test will include a clinical scenario.

By: sudok1

ACLS procedures are the first step in keeping a cardiac patient alive until heart surgery can be performed.

By: Photographee.eu

ACLS tests may include showing knowledge of common tools, such as a bag valve mask.

By: Thomas Perkins

Some questions on the ACLS test may focus on bloodborne pathogen safety measures.

By: hriana

ACLS is a protocol for handling patients who are experiencing cardiac arrest.