What can I do with Fabric Remnants? (with pictures)
Many home sewers use fabric remnants to make patchwork quilts, throw pillows or even doll clothes. The possibilities are endless, as even the smallest scraps of cloth can be used to make useful items such as a pin cushion. Fabric remnants can also be used to make utility bags, a lamp shade, a curtain for a small window, a set of cloth napkins, a padded picture frame, a footstool cover or a table runner.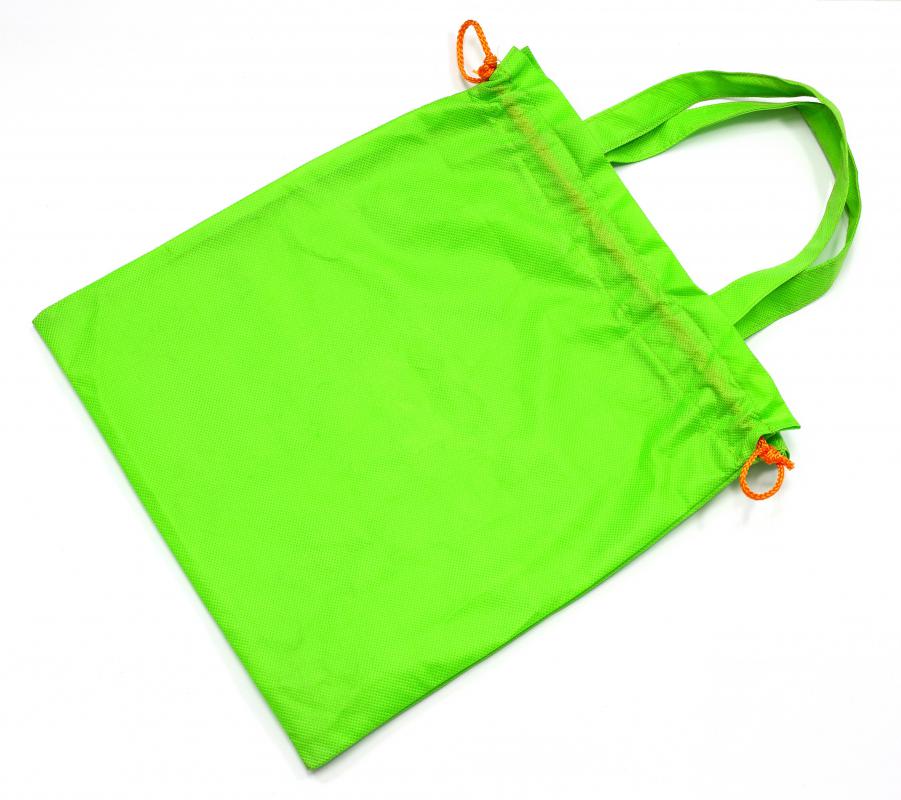 Table runners are a great way to use up fabric remnants because you don't even need one long length of fabric. You can sew lengths of fabric scraps together to form the runner and then cover the seams with decorative ribbon or braid. Contrasting types, colors and patterns can be used to create one-of-a- kind table runners that also make great gifts if you take the recipient's decor into consideration.
Upholstery fabric remnants are ideal for giving a footstool a new look and they also make great throw pillows to liven up a sofa. A small piece of foam glued onto a picture frame and then covered with a fabric remnant can make any frame fit the overall look of a room, if you choose fabric remnants in a complimentary texture and color. If you have fabric remnants in colors that will go with your dining room decor, you can easily create cloth napkins by cutting a suitable sized remnant into four squares and hemming the edges.
Add interest to a small window in your home such as a bathroom window by hemming a fabric remnant for a curtain. Fabric remnants are also perfect to cover over old lamp shades and make old lamps look brand new. Good quality fabric glue or a glue gun can be used to attach the material to the shade as well as attach any braid or fringed trimmings to the edges of the shade.
Coordinating fabric remnants can be sewn together to form fun tote bags or beach bags. If you travel frequently, you can use fabric remnants to make drawstring shoe bags to keep soil from shoes from getting on clothes in your suitcase. Fabric scraps also make excellent travel cosmetic bags.
Fabric remnants can be used to make throw pillows.

Frequent travelers can make a drawstring shoe bag with fabric remnants.

Crazy quilts are made from pieced together fabric remnants.