What can I do with a Bachelor of Science in Technology?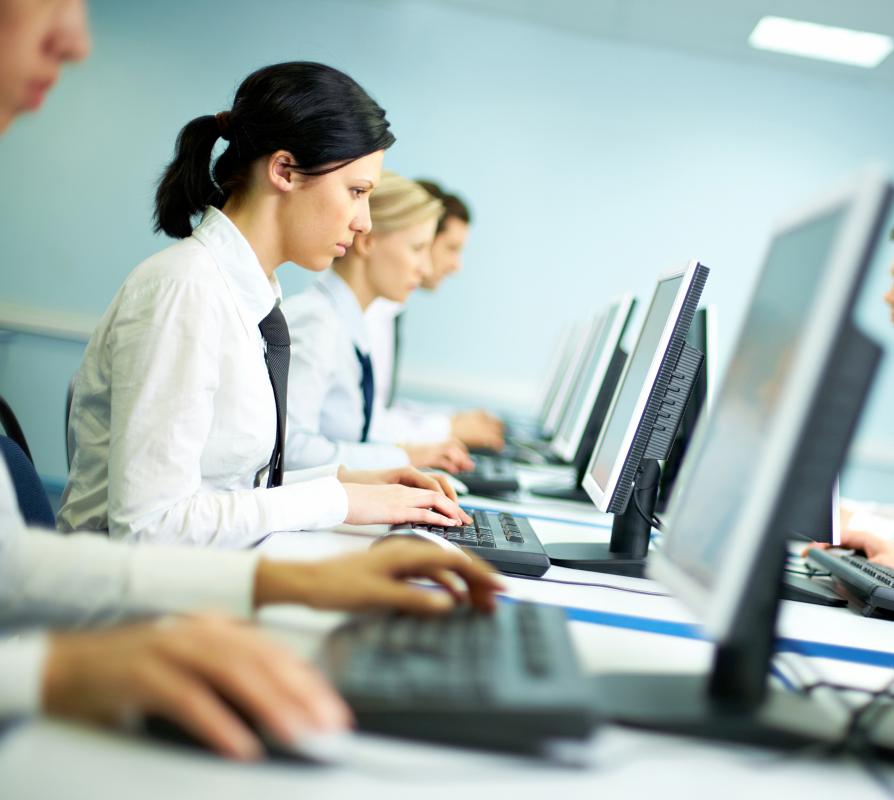 A Bachelor of Science (BS) degree in technology addresses how technology is applied to different processes and has specializations ranging from technical communications to information systems and business development. It involves diverse skills and principles that can be used in a wide variety of work environments, including research and development, action and strategic planning, and project development. Someone with a Bachelor of Science in technology can find employment as a specialist, consultant, or analyst, especially in fields such as robotics, information systems, and business development.
People who hold this degree may find that their skills are in demand in the emerging fields of robotics and automation. The focus in these fields is on production, cost estimation, and analysis for developing and maintaining robotic systems, as well as future projections based on fiscal budgeting. Knowledge and skills obtained while pursuing a Bachelor of Science in technology are also used in the field of health sciences to analyze the effects of using robotics and bionics to create medical solutions for trauma patients with damaged limbs.
A popular use of this degree is in the field of information systems, which deals with business and computer systems management. A technology degree with a major in information systems is intended to focus on the design, analysis, and implementation of an information system according to the strategic management plans of management. Analytical and managerial skills can also extend into audit and quality assurance management of information technology systems, contract management, and network systems.
Business development also can use someone with a Bachelor of Science in technology degree to apply skills concerning new business technologies. A popular job in the business development industry is as technology director or director of technology. Within business development, a technology degree can be applied to develop local, state and federal infrastructure in fields such as transportation, logistics and aerospace technology. Working for a consulting firm or becoming a private consultant is also an option.
As applied technology advances in the business sector, people with Bachelor of Science in technology degrees are expected to be in demand in the job market. The starting salary for someone in this field is relatively high, and pay can be higher depending on the duties and responsibilities of the position.
A popular use of a Bachelor of Science degree in technology is in the field of information systems.

A person with a Bachelor of Science in technology might find employment in the field of robotics.