What can I do to Celebrate the Fourth of July? (with pictures)
While many US cities, towns, or counties provide entertainment such as parades or fireworks, many individuals also plan special events to celebrate the Fourth of July. Some people even have their own private fireworks displays on the Fourth, in areas where fireworks are legal for individual use. Others plan get-togethers for family and friends or go to state or national parks to spend the day.
Civic Celebrations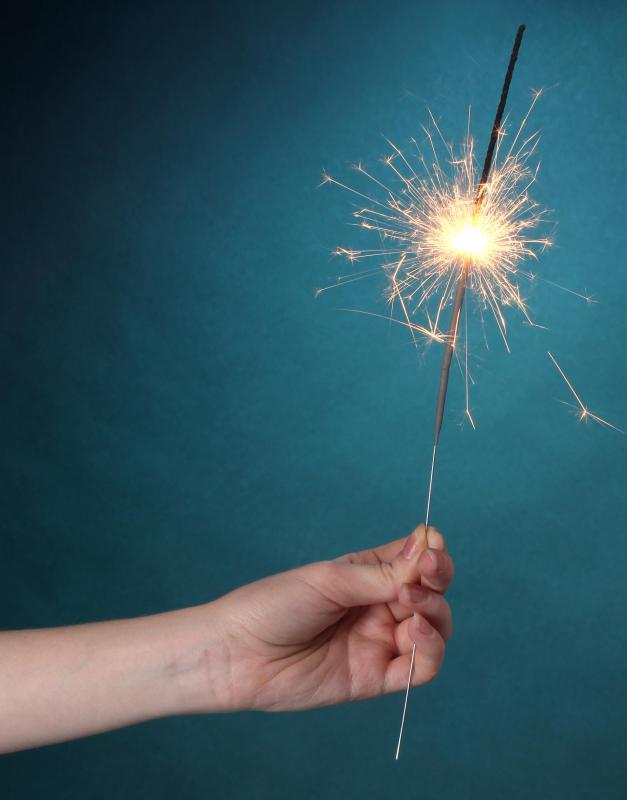 It's common for cities and towns of all sizes to hold parades and carnivals to celebrate the Fourth of July. School marching bands, members of community organizations and businesses, police officers and firefighters, local politicians, and others often walk or ride in the parades, and it can be great fun for kids. Many towns also hold fairs and festivals on the weekend nearest the Fourth, with rides, games, and fair food. Some communities hold a public reading of the Declaration of Independence as well.
Independence Day is also a good time to remember the people who fought and died defending the country and protecting its citizens. You can honor these men and women by visiting a nearby military cemetery, museum, or other memorial. These locations often hold special events on the Fourth of July, Memorial Day, and Veteran's Day, so it's a good idea to check with the site in advance to find out when any commemorations are taking place.
Fireworks
Going to see a fireworks display is one of the most common ways that people celebrate the Fourth of July. Larger cities and towns may offer the longest and most impressive displays, but the can also be crowded; attending a smaller show could give you the opportunity to get a better viewing position. Some fireworks make loud noises that may scare small children, however, so it may be better to watch from a distance if you have young ones that you're concerned about upsetting.
If you choose to set off fireworks yourself, be careful. It is illegal to buy or possess firecrackers and other pyrotechnic devices in some places, so find out what the local laws are before you purchase anything. Grass and brush can get very dry during the summer, so make sure that there is nothing flammable in the area where you're setting off the fireworks, and keep a fire extinguisher, bucket of water, and/or a water hose nearby. Because all pyrotechnics can be dangerous, they should not be handled by children or anyone who has been drinking alcohol.
Cookouts and Family Celebrations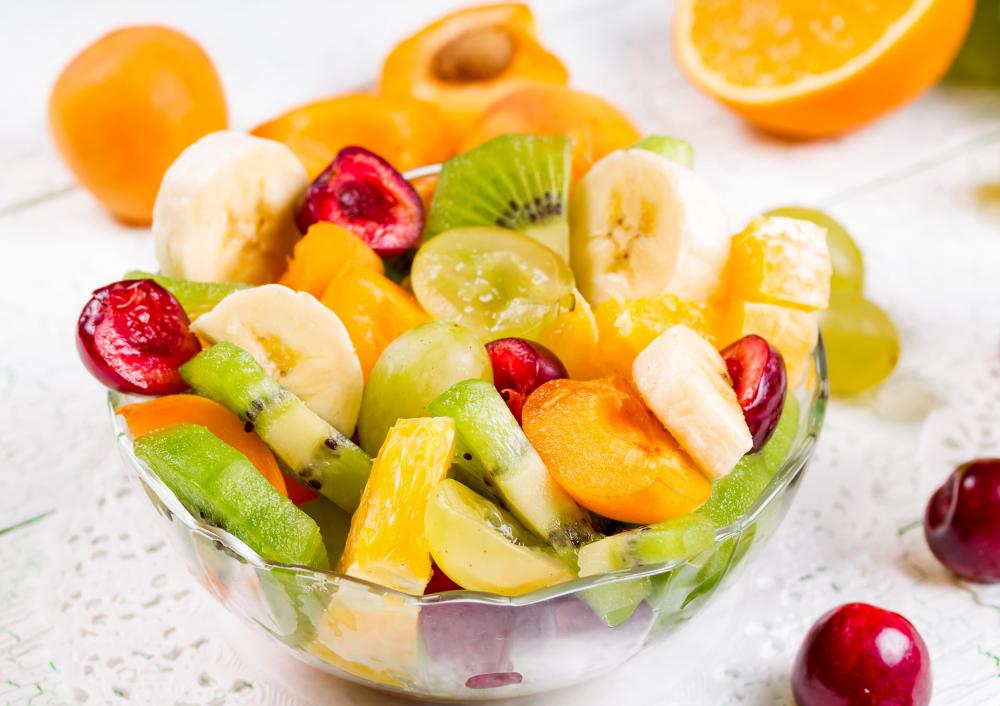 Some folks like to stick close to home and host a barbecue for Fourth of July. Having a cookout is a great way to spend the day enjoying good food and having fun with friends and family. Independence Day can also be a great time to host a family reunion.
If you celebrate at home, look for red, white, and blue tableware and patriotic decorations to add festive touches. You may want to make a patriotic appetizer on cocktail bread with red and white stripes made from strips of mozzarella cheese and red peppers. Red, white, and blue foods such as berries, juices, cakes, and other fun colorful snacks can also add to the holiday spirit.
Celebrating Inside
Many people choose to stay indoors for the holiday and avoid the heat and the crowds. The same Fourth of July themed foods and snacks can be served just as well inside as out, and with less risk of the potato salad going bad from sitting in the sun. For entertainment, put some patriotic music on the stereo or see if a baseball game or other sporting event is on TV. The fireworks from the nation's capital are almost always broadcast, as are many local displays and parades
Trips to Celebrate
The Fourth of July, with its usually warm temperatures, is a popular time of year for camping out. Be sure to make reservations for your campsite in advance or there may not be a place for you. If you fear you may have waited too long, call and ask if there are any cancellations. Also ask about any special Independence Day activities the park or campgrounds may have planned, as well as how much these activities cost and if tickets are required in advance.
If you like to get out to the park or the lake but don't really care for camping, you can always spend the Fourth of July at the beach, go for a hike, or plan a nice picnic and go back home afterward. Pack up all your favorites and bring along some items for outdoor fun such as a Frisbee®, horseshoes, or volleyball. A trip to the swimming pool can also be fun and help relieve the heat of a summer day. Be sure to bring along plenty of water or other drinks and don't forget the sunblock.
Many cities host large celebrations, so if you live in a smaller town, the Fourth of July can be a good opportunity to take a trip and see the sights. One of the largest celebrations is in Washington DC, where a huge range of events — from parades to concerts to the Smithsonian Folklife Festival on the National Mall — are held. If you aren't familiar with the city, it's a good idea to do some research in advance to find out when and were different events are taking place, the best way to get there, and where to park.
Celebrations Outside the US
Living outside of the United States doesn't mean that you have to skip the Fourth of July celebrations. You can host your own cookout or party and invite other expatriates and local friends. Check with the US embassy or consulate to see if it is hosting any events or if there are any parties in your area. If you are near a US military base, you may be able to join the celebrations there.
Watching fireworks is a popular way to celebrate the Fourth of July.

People often use hand-held fireworks like sparklers to celebrate the Fourth of July.

Hosting a beach party is one way to celebrate the Fourth of July.

Buffets are a great way to celebrate the Fourth of July with a large group of people.

Outdoor dinner parties with friends is one way to celebrate the Fourth.

Fruit salad may be served during a Fourth of July cookout.

Cool drinks like smoothies are usually served at Fourth of July parties.

Hosting a dinner party is one way to celebrate the Fourth of July.

Pie might be served during a Fourth of July party.

Some communities celebrate the Fourth of july with a reading of the Declaration of Independence.

People may enjoy playing a game of touch football during a Fourth of July get together.

Baseball is often considered to be the most American of sports.

A party on the beach is a common occurrence during the Fourth of July.

A tray of brownies is a perfect, hand-held dessert option for Fourth of July parties.

Packing sandwiches for a picnic makes for a great Fourth of July activity.

Having a keg party with friends and family is one good activity for the Fourth of July.

Many people set off firecrackers and other fireworks to celebrate the Fourth of July.

Thanking a soldier is one way to commemorate the Fourth of July.

Fourth of July may be a good time to go for a hike.

Cookouts are popular on Fourth of July.

Many people visit Washington DC for the Fourth of July, and see sites like the Jefferson Memorial.

Friends might get together for drinks to celebrate the Fourth of July.