What are Witch Hazel Pads? (with pictures)
Witch hazel pads are small pads of sterile material that have been soaked in witch hazel and packaged for individual use. Witch hazel is often used as an astringent to cleanse or disinfect the skin and, as such, the pads can be used for first aid purposes or to cleanse the skin for beauty purposes. They are sometimes used in the place of similar products that use rubbing alcohol as a disinfectant or cleanser. Some people prefer to use witch hazel products instead of other disinfectants such as rubbing alcohol or hydrogen peroxide because they believe it is more natural and, in some cases, has a less astringent scent.
There are a number of doctors who recommend witch hazel pads to pregnant women and women who have recently given birth. Many pregnant women suffer from hemorrhoids, which these pads can be used to treat. Also, some women who have vaginal births instead of Caesarean sections use them. This is because many women who give vaginal birth experience a vaginal tear, or have to have an episiotomy, which is a surgical cut to widen the opening of the vagina.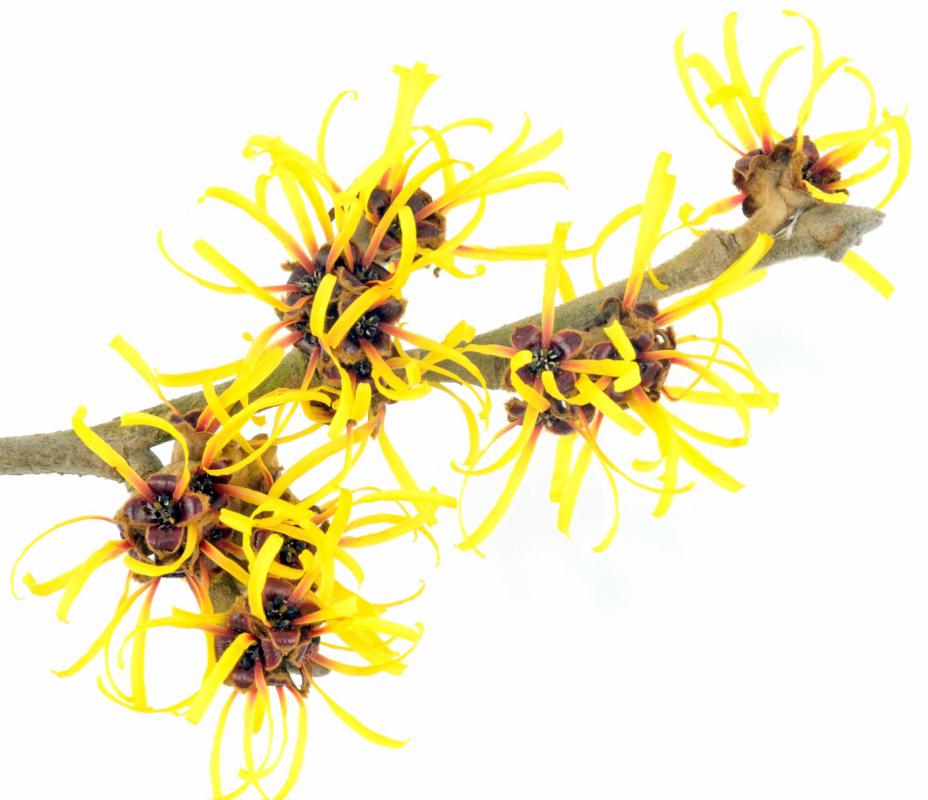 In these cases, witch hazel pads can be used to heal the cut or torn skin and also to help reduce the risk of infection. It is sometimes recommended to chill the pads in a refrigerator prior to using them. This allows them to double as a tool to clean and disinfect the wound as well as a cold compress, which can help to ease any pain in the area. Chilled pads can also be used to help ease the pain of hemorrhoids.
Witch hazel pads can also be used to help treat acne. There are a number of cleansers, toners, astringents, and even moisturizers made with witch hazel that are intended for use by people who are battling acne. For people who want to be able to cleanse and disinfect their skin even when they are away from home, pads soaked in witch hazel are often a good choice. They are very easy to transport and can be used for people who find their skin becomes oily in the middle of the day when it is not possible to return home and repeat their normal skin care routine.
Witch hazel pads are used to cleanse the skin and as an astringent.

Witch hazel pads are gentle enough to be used on acne-prone skin.

The witch hazel plant provides the astringent commonly used to cleanse and disinfect skin.

Witch hazel has a less astringent scent than rubbing alcohol.

Witch hazel pads may be effective in treating the hemorrhoids that some women develop during pregnancy.