Wicking shorts are shorts that are typically worn for fitness activities and that keep moisture away from the body. The shorts are made of special fabrics that are designed to "wick" perspiration off the skin to help their wearers stay dry and comfortable. Moisture-wicking shorts are made by various manufacturers, each having their own specialized copyrighted blend of fabrics — usually polyesters, polyester blends and wool blends. They come in a variety of styles and colors and are made for men, women and children.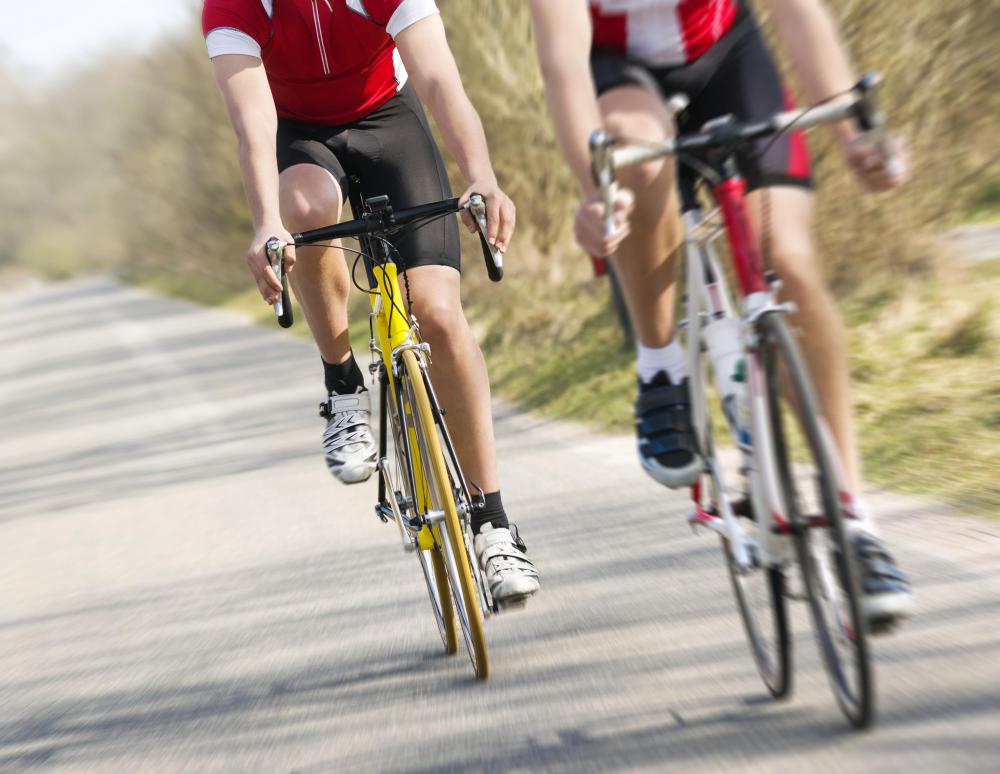 These shorts can be worn for running and biking, hiking, playing sports, working out in the gym and other physical activities. They come in styles that hit high on the thigh, mid-thigh and just above the knee. Wearers can choose from baggy, relaxed-fitting and body-hugging looks.
Depending upon the activity for which the wicking shorts are made, they might have additional features. For example, wicking shorts for runners are often designed with small pockets for keys and cell phones, drawstring waists for comfort and reflective technology for safety. For bike riders, wicking shorts typically have padding in the seat. Wicking shorts for hikers might come in waterproof and windproof styles for long days and nights in the elements and might have various pockets to hold water bottles, energy bars and other necessities. Wicking hiking pants with zip-off legs to convert the pants to shorts are also made.
Additional types of workout clothes made of wicking fabrics are also available. They include long pants, tops and jackets. Moisture-wicking shorts and other wicking clothing for working out can be found at traditional and online sports apparel stores, specialty stores and department stores.
Wicking shorts are not only made for working out, they are also made for sleeping. Sleepwear manufacturers use wicking fabrics in pajama sets with shorts bottoms to help people stay cooler and drier at night when they are experiencing menopause or changes in body temperature because of illness or other physical conditiions. A variety of other wicking sleepwear is made as well, including pajama sets with long pants, sleepshirts and nightgowns. Wicking shorts and other clothes for sleeping can be found online and at department stores and other stores that sell sleepwear.
Wicking shorts are popular with hikers.

Wicking shorts are popular with bikers.

Wicking shorts are designed to keep moisture off the skin.