What are Walkable Communities?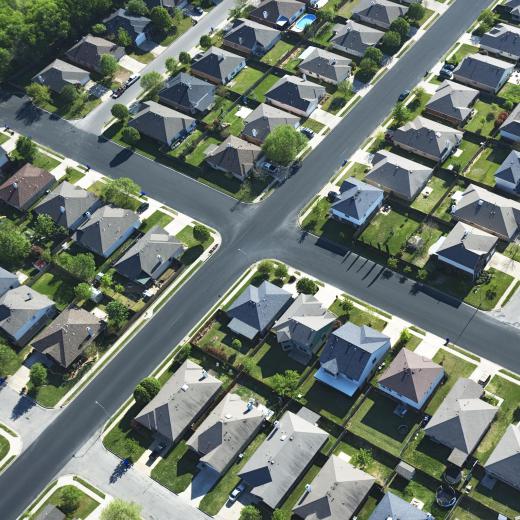 Walkable communities are communities that are particularly easy to access and commute within by walking. Features that make a community walkable include sidewalks and footpaths. The safety and conditions of these features relate to the level of walkability of a community. Other aspects that increase the walkability of a community are safe traffic conditions for pedestrians including pedestrian right-of-way areas, and accessibility to buildings in the neighborhood.
Many people focused on sustainable urban planning and design believe that walkable communities are important for the overall health of a community as well as the health of the people living within the community. Most successful walkable communities include mixed land use. This means that some of the buildings are intended for residences and some of the buildings are intended for offices and commercial or retail use. Some buildings may even be mixed use in and of themselves with residences on upper levels and retail spaces on lower levels.
By promoting foot traffic within a community, businesses are supported. Also, by making a community accessible by foot, it is more likely that residents will get more exercise by walking rather than taking some other mode of transportation to complete their daily tasks and errands. Although the density of walkable communities can vary, walkable communities often have a smaller carbon footprint because of the mixed use of the land and buildings therein. As such, walkable communities are often eco-friendly places.
In addition to being home to buildings with multiple uses, walkable communities also encourage people to walk more and drive less, which is good for the environment. Walkable communities that offer safe sidewalk passages from residences to public schools also reduce the need for school buses or even car pools to and from school. Clearly, especially when it comes to children walking to and from school, one of the key features of walkable communities is safety. Without general safety within the community and safety in terms of adequate sidewalks and safe crosswalks, the walkability of a community is drastically reduced.
Another proposed key to a walkable community is a town center that is intact. If all of the key buildings such as schools, churches, and post offices and all of the key businesses such as grocery stores and banks are scattered throughout the community, then it is quite difficult for residents to access them by foot as needed. Having such buildings and businesses clustered together makes a community much more walkable.


By: iofoto

A walkable community.

By: Barbara Helgason

A walkable community has adequate sidewalks.