What Are Vegetarian Wraps?
Vegetarian wraps are made with any type of flat bread, tortilla, or pita bread, rolled up around a vegetable filling. Various flavors of flat bread are used for wraps, including wheat, spinach, and sun dried tomato. Vegetarian dishes don't include any meat, so vegetarian wraps are generally stuffed with roasted or raw vegetables and cheese. Vegetarian wraps may be served warm or cold.
Many variations of vegetarian wraps exist, although tomatoes are one of the key ingredients. Seasonings are often used for making vegetarian wraps as well, with fresh basil and oregano being most popular. Mayonnaise, mustard, or various other dressings may be spread onto the wrap before adding the vegetables.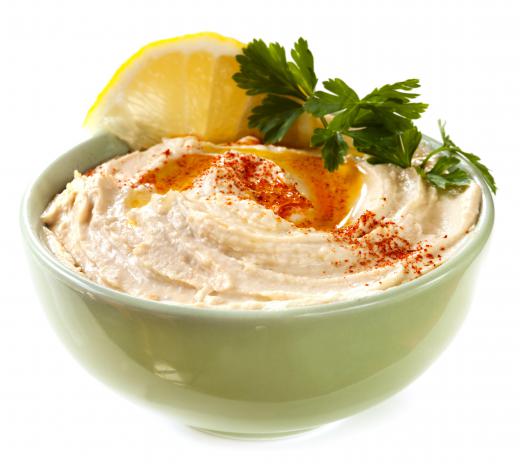 For Vegetarians, vegetable-stuffed wraps are a popular choice for lunch. Cooking vegetarian dishes that include an entree and side can be more time consuming than putting together a quick wrap. A whole-grain wrap may be a healthy alternative to a sandwich made with white bread, and many enjoy the variety of wrap flavors available.
Vegetarian wraps may be purchased pre-packaged at many supermarkets and delicatessens. Wraps are also a very popular menu item at many diners and restaurants. A vegetarian wrap, sometimes referred to as a veggie wrap, is typically served with french fries or cole slaw. Many individuals prefer making homemade vegetarian wraps, as this offers more control over the ingredients used.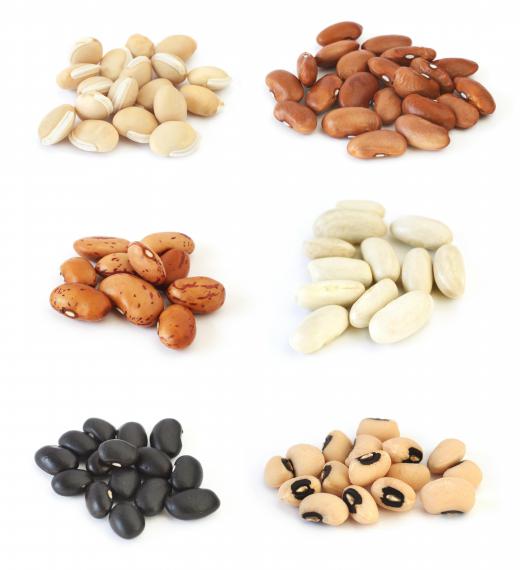 Other than tomatoes, ingredients that go into a vegetarian wrap may include lettuce, squash, peppers, and onions. Eggplant is another popular ingredient found in vegetable wrap recipes. Although flat bread is most commonly used for making vegetable wraps, some individuals prefer to make a vegetable wrap that is rolled in a large leaf of lettuce.
Wraps made with fresh vegetables and hummus are a popular variation. Hummus, which is a spread made from ground chickpeas seasoned with lemon, tahini, and olive oil, can add texture and flavor to many vegetable wraps. In addition to purchasing hummus at a store, it can be made from scratch.
Beans are often added to vegetarian wraps as well. Pinto beans and black beans are popular choices for homemade wraps. A Mexican vegetarian wrap recipe may include refried beans, sun dried tomatoes, bell peppers, and rice. Pepper jack or other cheese may be used in a Mexican-style vegetarian wrap. Fresh herbs are often added to the wrap to give it extra flavor.
AS FEATURED ON:
AS FEATURED ON:

Hummus can be a great addition to vegetarian wraps.

By: tfazevedo

Assorted beans. Pinto beans and black beans are popular choices for homemade wraps.

By: Natika

Fresh basil leaves are often used to season vegetarian wraps.

By: Bert Folsom

A Mexican vegeterian wrap can use pepper jack cheese.

By: valery121283

Sauteed bell peppers are a common ingredient in vegetarian wraps.

By: vetasster

Pita bread can be used as a wrap for vegetarian vegetables.