What Are Vegan Protein Bars?
Vegan protein bars do not contain any dairy, eggs, or other animal ingredients. A person can purchase vegan protein bars or make her own at home. Some protein bars happen to be vegan without being labeled as such. As with non-vegan bars, the amount of calories, protein, and other nutrients can vary greatly from bar to bar. Typically, the bars get their protein from soy ingredients. Athletes usually eat the bars after working out to help build muscle, but they can also be enjoyed as a simple snack.
The number of calories and grams of protein determines the use of vegan protein bars. Some bars have around 10 grams of protein per 50-gram bar, while others claim to be protein bars but have only around 5 grams of protein. Bars with a higher amount of protein will be most beneficial after a workout. If a person wants protein over other nutrients, such as carbohydrates and fat, she should read the nutrition information on each packaged protein bar before purchasing it.
Vegan protein bars may or may not be specifically labeled vegan. In many cases, vegan bars are also made with supposedly healthier ingredients, such as unrefined sweeteners, raw foods, or organic ingredients. If a customer is interested in purchasing a bar that isn't specifically labeled as vegan, he can read the ingredient list, looking for animal-based ingredients. Whey, which comes from dairy, is a common ingredient in protein bars that otherwise would be vegan.
The protein in many vegan protein bars is soy-based, as soy is an inexpensive source of protein. Other common vegan sources of protein include nuts such as almonds as well as peanuts. Other bars may use seeds such as flax seeds, sunflowers seeds, and pumpkin seeds to add some protein, healthy fat, and nutrients.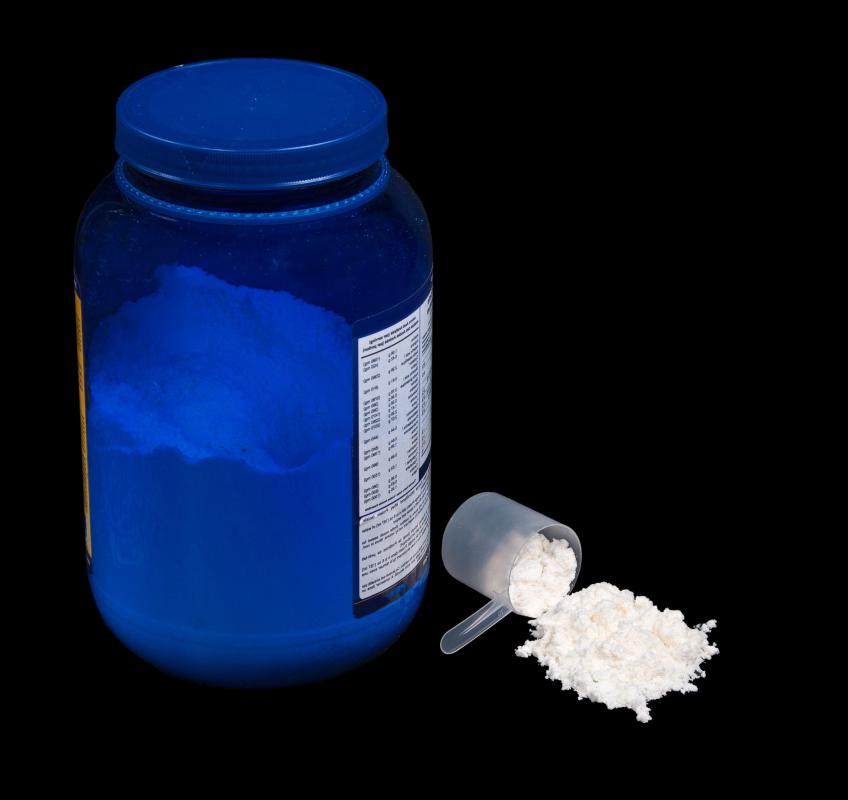 Typically, vegan protein bars have a sweet flavor to make them more palatable. Many bars are sweetened with maple syrup or other unrefined sweeteners, such as agave nectar. Many bars are chocolate flavored, while others feature dried fruits. A few bars are savory and get a lot of their flavor from nuts and seeds.
Vegan protein bars can be easily made at home by combining soy protein powder, whole grains such as rolled oats, and sweetener and nuts. After the ingredients are mixed together, they can be shaped into bars and stored in the freezer or refrigerator until ready to eat. Usually, homemade bars are eaten raw.