What Are Vegan Blueberry Muffins?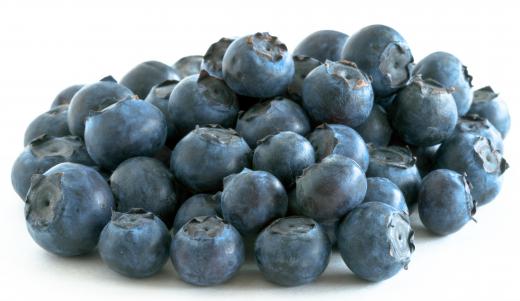 Vegan blueberry muffins do not contain any animal ingredients. While muffins typically contain eggs and dairy such as milk and butter, a recipe for vegan blueberry muffins will contain ingredients that replace the dairy and egg. To give the muffins more flavor, lemon zest and vanilla may be added to the batter.
Eggs are commonly used in baking to bind the batter and to leaven it, or cause it to rise when baking. When preparing vegan blueberry muffins or other vegan baked goods, the baker needs to find a suitable replacement for the eggs. In many cases, vinegar, either white or apple cider, works as an egg replacement, as the acid reacts with the baking powder in the batter, creating air bubbles and causing the batter to rise.
Other common egg replacers in vegan blueberry muffins are mashed banana or applesauce. Usually, a baker will use 1/4 cup (57 grams) of either ingredient for each egg. The applesauce or banana can make the muffins taste like apple or banana, respectively, which may not be what the cook wants. The ingredients can also make the batter dense, so an additional 1/2 teaspoon (2 milliliters) of baking powder should be added to the batter too.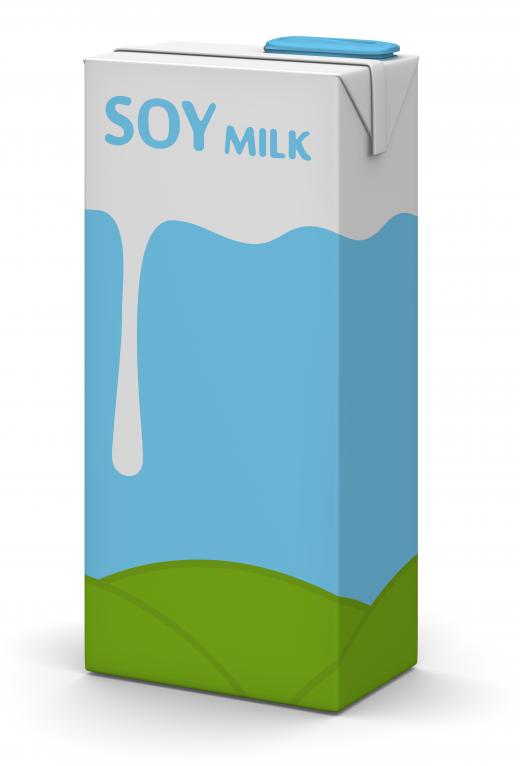 Typically, the butter in vegan blueberry muffins is replaced with a neutral-flavored vegetable oil, such as canola. When replacing a solid fat with a liquid, the cook should use slightly less. For example, to replace 1/2 cup (113 grams) of butter, the baker should use 1/3 cup (77 grams) of oil. A cook can also use vegan margarine instead of butter.
Vegan muffins also typically contain a type of non-dairy milk. While many bakers use soy milk, some find that it makes the finished muffins taste off and prefer to use rice or almond milk, which has a milder flavor. If the cook is replacing buttermilk with a non-dairy milk, she may wish to stir the vinegar into the soy or other milk to curdle it and create a similar effect and tangy flavor.
Either fresh or frozen blueberries can go into a batch of vegan blueberry muffins. Frozen berries should be added while still frozen to prevent them from bleeding into the batter. Some bakers toss the blueberries with some flour to prevent bleeding. As a lot of flavor is lost when oil and non-dairy milk is used, a small amount of lemon zest can improve the taste of the muffins. Vanilla extract and almond extract also boost flavor.


By: Mariusz Blach

Blueberries provide a healthy and sweet addition to muffins.

By: rimglow

Applesauce can be used as a substitute for eggs in some recipes.

By: 3dsguru

Some bakers find that soy milk does not work as well in vegan blueberry muffins as other diary-alternatives, such as rice or almond milk.