The unbanked are simply people who decide not to keep their money stored in a bank account. These people generally don't use checks to pay bills and often rely on alternative approaches to running their financial lives. People choose to avoid banks for a wide variety of reasons, including insufficient earnings and a general distrust of financial institutions. There are some disadvantages to living outside of the banking systems, but some people believe it can be a more practical way of life for certain individuals.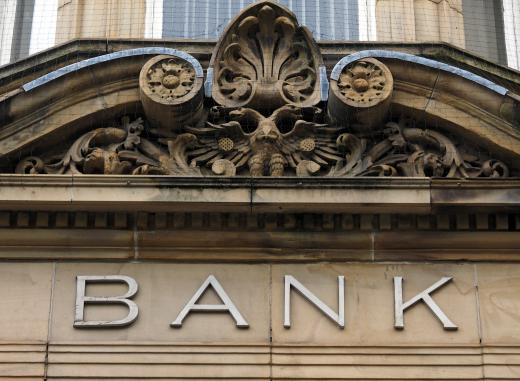 A lot of the unbanked are people who don't earn very much money in their jobs. They might be spending nearly all of their funds on expenses every week, so they don't really have any money left to deposit. Sometimes people fall into this way of life gradually. Initially, they might use a bank sparingly before eventually becoming totally unbanked. People who are in the transition between these two stages are sometimes called "underbanked."
One of the ways that people who are unbanked operate is by relying on check cashing businesses. Some of these are stand-alone companies that specialize in this, while others, such as large department stores, offer it in addition to other primary business focuses. The fees charged for this kind of check cashing tend to be significantly higher than is typical in a bank, but there is no need for any kind of account with these institutions, and some people want to cash checks with no strings attached.
Another common approach for people who are unbanked is to buy prepaid cards that can be used to purchase items online or pay bills. This is often used as a replacement for the more traditional approach of writing checks or using a bank debit card. The cards are often sold preloaded with a certain amount of money, and a fee will be included in the purchase. This is often more expensive than a normal credit card interest payment, but these cards are generally much easier to get.
One of the advantages of being unbanked is the ability to avoid all the fees that banks often apply. People are sometimes caught off-guard by overdraft fees for example, and they may feel that their banks are cheating them with fees that aren't sufficiently explained. Even though being unbanked might cost more money, all that money comes out up-front, so the person doesn't have to worry about losing more funds than intended. Working outside of the banking system also has some disadvantages, including greater difficulty getting loans.


By: diego cervo

Prepaid cards can be used as an alternative to debit cards for the unbanked.

By: Pefkos

The unbanked are people who do not have their money stored in a bank.