What are the Symptoms of Fatigue?
Fatigue is a tired or exhausted feeling that can be a sign of other health conditions. Symptoms of fatigue may include exhaustion, sleepiness, and lack of energy. At times, it can interfere with normal life, adversely effecting people's personal and professional lives. Fatigue may be caused by lack of sleep and stress. If fatigue symptoms become overwhelming, it's important that people visit a doctor to determine if the symptoms are the result of a more serious health problem.
People who experience symptoms of fatigue may be suffering from depression, chronic pain, sleep disorders, or problems with the thyroid. Those who have chronic fatigue syndrome may also suffer from symptoms of fatigue. Certain medications may also cause people to feel tired all of the time. Medicines such as blood pressure pills, allergy medication, and other types of drugs may cause people to suffer from symptoms of fatigue.
When a person experiences excessive fatigue, it's important that he or she visits a physician to determine the cause. Fatigue that is accompanied by weight changes, pain, or other abnormal symptoms are warning signs that a more serious ailment may be present in the body. People who receive adequate sleep but still experience fatigue should also schedule a medical physical with a physician.
When a patient visits a doctor because of fatigue symptoms, he or she will undergo a thorough medical examination. The doctor will take the patient's family and medical history to receive further information that will help with a diagnosis. Next, the doctor will ask the patient about his or her way of life.
The patient will need to inform the doctor concerning his or her sleeping and eating habits. A patient will also tell the doctor if he or she has been under a large amount of stress. Doctors will also perform a blood test or urinalysis on patients so the specimens can be screened for a variety of diseases.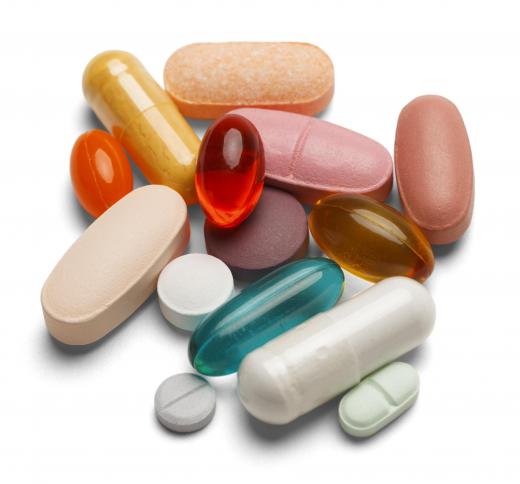 Depending on the type of diagnosis given by the doctor, patients may be prescribed antibiotics, antidepressants, medicines to create a healthier thyroid, or medication to treat sleeping disorders such as sleep apnea. Patients may be asked to take multivitamins on a daily basis and follow a healthier diet. Further suggestions may include increasing physical activity, avoiding alcohol, and finding new ways to deal with stress. The doctor may also recommend that the patient pursue a different type of work schedule to deal with symptoms of fatigue.
AS FEATURED ON:
AS FEATURED ON:

By: karuka

Headaches and loss of concentration are symptoms of fatigue.

By: Susan Stevenson

Lethargy is a symptom of fatigue.

By: pixelrobot

Doctors may recommend patients take multivitamins to combat fatigue.

By: ZoxMedia

A doctor might recommend pursuit of a different type of work schedule to deal with symptoms of fatigue.

By: Darren Baker

A urinalysis may be performed to screen for a variety of diseases.

By: oporkka

Excessive yawning is a symptom of fatigue.

By: Marijus

Confusion is a common effect of fatigue.

By: Ambrose

Extreme fatigue might result in fainting spells.