What are the Sutro Baths?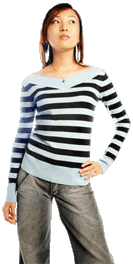 The Sutro Baths were a large bathing complex in the city of San Francisco which opened to the public in 1896. 70 years later, the Sutro Baths had closed due to high operating costs, and a fire gutted the site before it could be demolished, leaving behind a set of ruins. Some visitors to San Francisco like to explore the ruins of the Sutro Baths, because of the site's historical and aesthetic interest, and the site is ideally situated for some very striking photography opportunities.
The baths were constructed by Adolph Sutro, who also built the Cliff House complex above the Sutro Baths. The site featured six saltwater swimming pools filled directly from the ocean, and a seventh freshwater pool. All of the pools were warmed with a central boiler system, and the site also included a concert hall, ice skating rink, and museum, along with changing rooms for bathers.
From the opening of the Sutro Baths, the site was extremely expensive to run, although it was also quite popular. Maintaining the sprawling complex, which was once the largest indoor bathing facility in the world, was extremely costly. Through the 1920s and 1930s, the Sutro Baths were a popular recreation spot for San Francisco residents, but the costs for the site gradually became too high to sustain it.
When the Sutro Baths were closed, the original plan was to demolish the site and recycle the recovered material. Fire intervened, however, leaving behind little more than the concrete foundations and some of the metal fixtures of the baths. Almost immediately, the site became a popular spot with visitors who enjoyed exploring the abandoned ruins. The Cliff House above continues to be fully operational, with two restaurants offering varied menus to guests.
The ruins of the Sutro Baths can be found in the Golden Gate National Recreation Area in the Outer Richmond district of San Francisco. This area of the city also has a number of other interesting sites, including Golden Gate Park, which hosts the De Young Museum, the Legion of Honor, and the Conservatory of Flowers. Visitors to Sutro Baths should be aware that the ruins can be quite dangerous, as they border on the ocean and some guests have been swept away and drowned by sneaker waves at the site. Sturdy shoes are highly advised, as is a partner who can help keep an eye on the ocean.
Woman with hand on her hip