What Are the Pros of Cosmetic Surgery?
The primary motivation for getting cosmetic surgery is that now people are able to fix almost any physical flaw or perceived flaw. Individuals may undergo surgery to improve or alter a wide range of physical features, including the breasts, cheeks, stomach, and lips. Surgeries may be simple or complex in nature, depending on the area of the body being augmented and how drastic the changes will be.
One of the most overlooked pros of cosmetic surgery is that it can be used to improve the appearance of some birth defects and other abnormalities. For instance, a baby born with a cleft lip can receive surgery to fix the problem so that his or her lip appears nearly the same as any other child's. Those who are in accidents or who experience certain illnesses which impose physical changes on the body may also have cosmetic surgery in order to improve their appearance. An example would be a woman who undergoes a mastectomy to treat breast cancer and later has breast implants to return her bust to a more feminine look.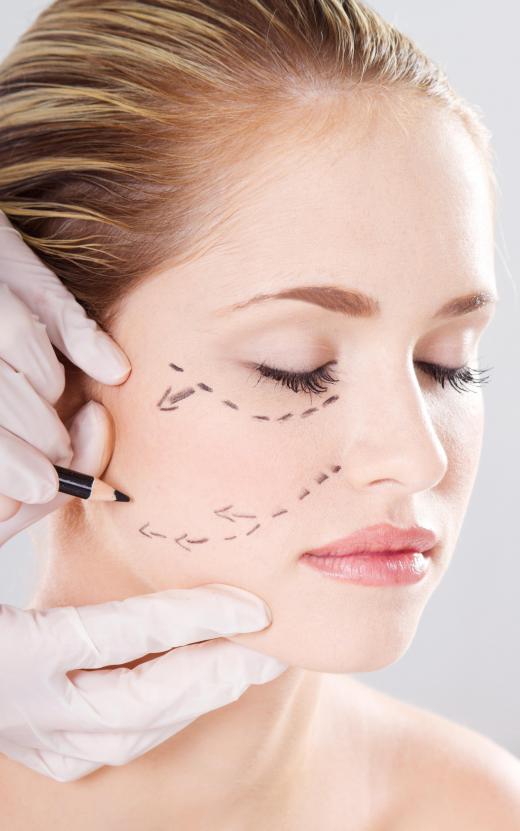 For these individuals, the benefits of cosmetic surgery go beyond vanity. Surgical procedures may actually allow them to live a more normal life and improve their self confidence. In the case of the cleft lip, cosmetic surgery may also serve to improve the function of the mouth. This would allow the infant to suckle at the breast or bottle more effectively soon after surgery, and allow for better language and speech development skills farther down the road.
Many people find the pros of cosmetic surgery to be more for vanity or personal reasons rather than medical. Some simply want to look better in a bikini, so they may schedule breast implants or a tummy tuck. Other may have surgery to appear younger even as they age. Facelifts are commonly performed to reduce the appearance of fine lines and wrinkles, as well as to minimize any sagging skin.
Although medically, the pros of cosmetic surgery are not always warranted, some patients find it necessary for feeling better about themselves. A person who has lost vast amounts of weight may have any remaining skin removed so that he can enjoy his new body and feel more comfortable. Someone who has always been self conscious of a certain feature, such as a large nose, may also benefit on an emotional level from having surgery. Patients often have more self confidence and they feel better about themselves and their bodies post operation.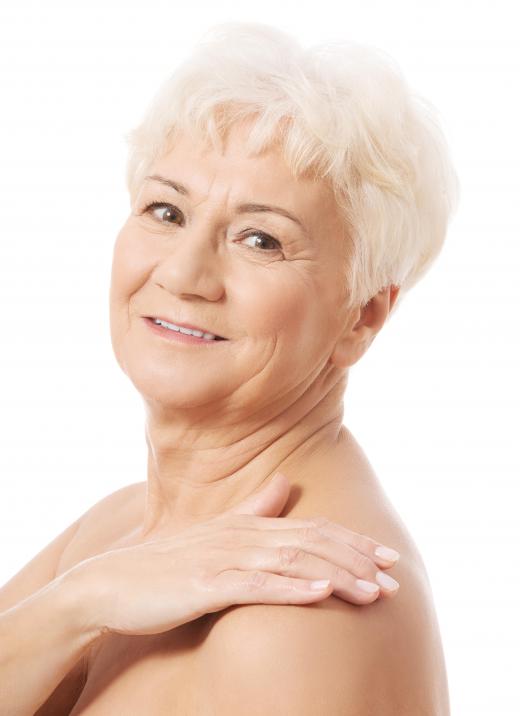 Despite the pros of cosmetic surgery, not everyone is advised to go under the knife in order to improve their appearance. Some may have adverse reactions to anesthesia or have certain health problems may be too high risk to undergo surgery unless medically necessary. Cosmetic procedures are also typically not covered by insurance since they are not necessity for most patients. This puts the often high price of surgical treatments out of reach for many patients.
AS FEATURED ON:
AS FEATURED ON:

By: michaeljung

The main objective of cosmetic surgery is to enhance the physical appearance of the patient.

By: Gennadiy Poznyakov

Cosmetic surgery is a type of surgery performed to enhance an individual's appearance in some way.

By: Wrangler

Cosmetic surgery may relieve a person's self-conscious attitude toward their appearance.

By: Piotr Marcinski

Facelifts are commonly performed to reduce the appearance of fine line and wrinkles.

By: photo25th

Certain types of undergarments can be worn to lend a sleek appearance to thighs in lieu of liposuction.

By: alex83ch

Lip augmentation is one example of a cosmetic surgical procedure.

By: Tyler Olson

An adverse reaction to anesthesia is one possible con of cosmetic surgery.

By: gwolters

Cosmetic surgery may involve the breasts.

By: armina

Botox injections may be used as an alternative to cosmetic surgery.