What Are the Pros and Cons of Using a Stem Cell Transplant for Multiple Myeloma?
A stem cell transplant for multiple myeloma may prolong life in some patients. On the other hand, the lifesaving procedure can have serious complications including secondary cancers, graft failure and even death. Moderate reactions include bleeding and infections, while less serious complications such as infertility and cataracts can also occur.
While a stem cell transplant for multiple myeloma is not a cure, patients who undergo the procedure can often slow the progression of the disease. After successfully undergoing the procedure, some patients often experience remission of symptoms and disease progression. Multiple myeloma patients can choose between an autologous and allogeneic stem cell transplant. Autologous stem cell transplant involves harvesting the patient's own stem cells, while allogeneic stem cell transplants harvest stem cells from a closely-matched donor.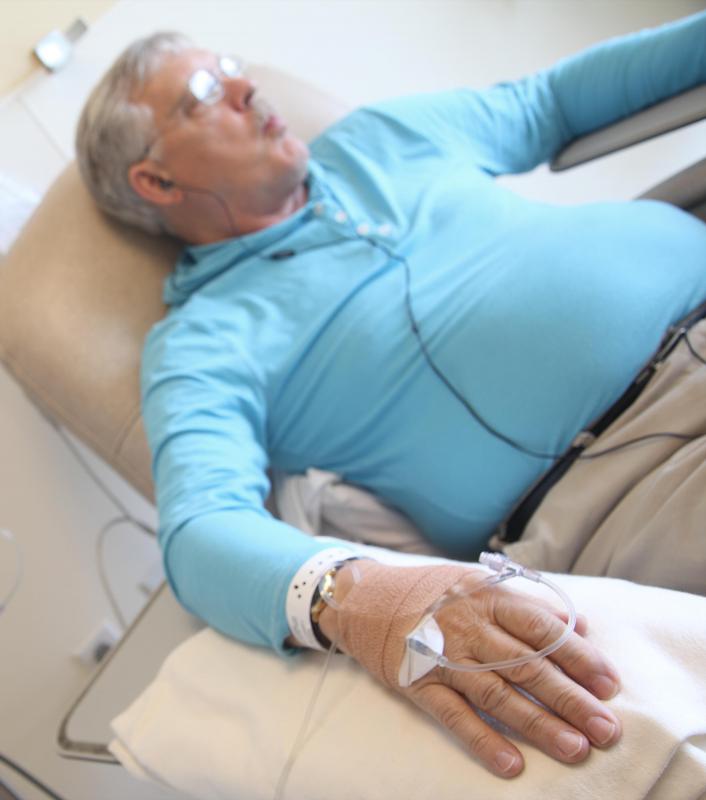 The process of stem cell transplantation brings the possibility of prolonged life, but the procedure also carries serious risk. Ultimately, each patient will have varying reactions ranging from minor to very serious side effects. Infertility and cataracts are known to transpire in multiple myeloma patients following total body irradiation, which occurs before receiving the stem cell treatment. In the case of infertility, hormone replacement therapy will be necessary for ovulation. Those receiving steroids in conjunction with the stem cell transplant have a greater chance of developing cataracts.
Abnormal bleeding or thrombocytopenia and infections are potentially serious complications of a stem cell transplant for multiple myeloma. Thrombocytopenia is a low platelet count in the blood. The condition can result in excessive bleeding and bruising. Opportunistic infections also pose a moderate to serious risk to the patient's well-being and recovery, especially if immunosuppressive drugs are taken. Bacterial infections are treated with powerful antibiotics while fungal infections are treated with antifungal medications such as fluconazole.
Far more serious consequences of receiving a stem cell transplant include secondary cancers such as leukemia and lymphoma, especially those occurring in some multiple myeloma patients receiving chemotherapy and radiation prior to stem cell transplantation. Graft failure and graft-versus-host disease (GVHD) are two life-threatening complications that can lead to organ failure and even death. In the case of graft failure, stem cells fail to grow, resulting in bone marrow failure. GVHD involves the donor's transplanted stem cells to attack the recipient's body tissues. Allogeneic transplant recipients are at greater risk of developing acute and chronic forms of GVHD than those who receive autologous stem cell transplant for multiple myeloma.
By: Andrea Danti

Stem cells and the types of cells they could become.

By: Igor Mojzes

Multiple myeloma patients are said to experience infertility.

By: nebari

Chemotherapy may be used to treat multiple myeloma.

By: 7activestudio

Graft failure and GVHD may lead to organ failure.