What are the Pros and Cons of Lined Curtains?
Some of the pros of lined curtains are that they may help block out light and sound. One of their cons is that many types don't function effectively in this way. In rental buildings especially, the color of lined curtains can show from the street, and unless it's neutral, it may cause the building to look unattractive or tacky. Neutral colored liners can keep the pattern from showing on the outside which makes for a neat exterior appearance.
At the same time that a neutral curtain liner can look attractive from the street, it also often has the advantage of making the drapery material appear thicker by not showing the window glass or much of the outdoor view. A main function of window coverings is to provide some privacy in the home, so properly lined curtains have the advantage of accomplishing this goal. A disadvantage is that many rental apartment buildings will only allow white or another light neutral-colored lining fabric so that the property doesn't appear as an uncoordinated patchwork of colors from the outside.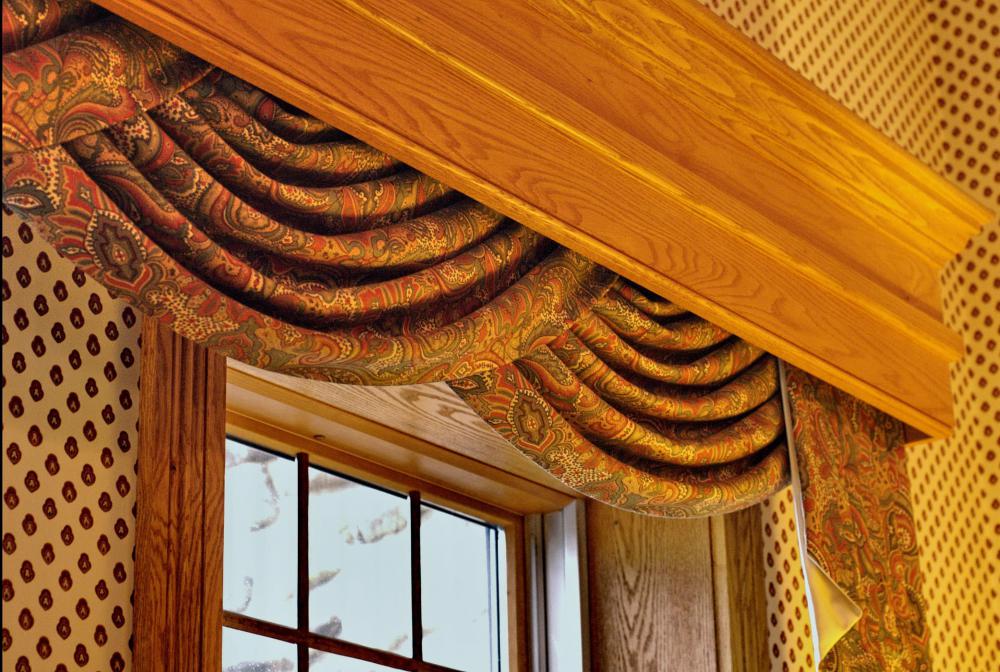 A strong pro of quality curtains with a good, thick lining is that they can aid in noise reduction as well as help block out light. These kind of lined curtains are popular in baby rooms as well as other bedrooms. In homes that face the street or are near a noisy highway, a noise-reduction feature in lined drapes is often appreciated. A possible con is that lined curtains thick enough to effectively block out noise and/or light also may be a lot more expensive than other types of window coverings. Cheaper versions of block out curtains may not work efficiently enough to make a real difference in living quality.
Curtain lining used with sheer or semi-sheer fabric has the advantage of blocking some of the light and giving flimsy material more substance and texture. For example, a textured lace liner could be placed under smooth, silk-like curtains for interest and contrast. A disadvantage to these lined curtains is that unless the same shade of lining is used, a light neutral that can look attractive from the home's exterior may dull the intensity of the main color from an interior design standpoint.
In the case of shower curtains, lining is a distinct advantage as it allows fabric, rather than just plastic, to be used for the main curtain. A waterproof liner with a fabric shower curtain on the outside can give a bathroom a designer look. Lined curtains for showers are designed to keep the material from becoming soaked and ruined.