What are the Pros and Cons of Beta Blockers for Hypertension?
Beta blockers are very popular prescription medications that, among other functions, help to stabilize hypertension and related symptoms. Most patients who use their medications as directed and follow their doctors' recommendations about lifestyle changes enjoy significant symptom relief in just a few months. As with any medication, however, there are risks of side effects when taking beta blockers for hypertension. Most doctors consider the pros to outweigh the cons of using beta blockers to treat hypertension, and they usually prescribe medication as part of an initial treatment plan before considering more aggressive medical or surgical options.
One of the most desirable benefits of using beta blockers for hypertension is the fact that they help control blood pressure in two distinct ways. First, by blocking the activity of the neurotransmitters epinephrine and norepinephrine in the brain, the drug slows down nerve impulses into the heart. Heart rate slows as a result of less stimulation from the brain. Second, beta blockers help to relax the smooth muscle tissue surrounding blood vessels throughout the body. Veins and arteries are able to dilate when they are relaxed, allowing more blood to flow through at a normal pace.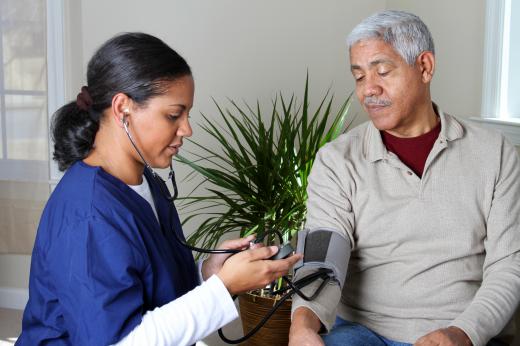 Research also shows that beta blockers can help to control stress levels and the resulting physiological responses in the body. Relieving stress helps patients to stay calm during difficult times and avoid the sudden increases in blood pressure that can come with anger and anxiety. Most people who are given beta blockers for hypertension are also instructed to maintain healthy diets, exercise regularly, and learn to better manage daily stress to enhance their recovery.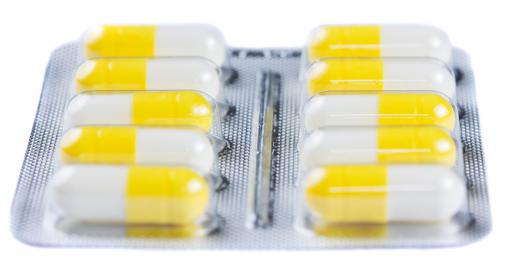 There are some concerns about taking beta blockers for hypertension on a regular basis, though most possible side effects are considered minor. A person may experience digestive problems such as cramps, bloating, diarrhea, and vomiting. Occasionally, beta blockers can cause headaches, dizzy spells, and shortness of breath. Sexual dysfunction occurs in a minority of male patients, and a few people have trouble sleeping at night.
A serious allergic reaction or cardiac response rarely occurs with beta blockers, but both can create life-threatening scenarios. If a person experiences a widespread skin rash, severe breathing difficulties, and tongue swelling, he or she should seek immediate medical care. Beta blockers can also slow heart rate to a dangerously low level and lead to heart failure. It is important to discuss the pros and cons of taking beta blockers with a doctor before and during treatment to make sure risks are kept to a minimum.
AS FEATURED ON:
AS FEATURED ON:

By: Rob

Someone with hypertension should have their blood pressure checked on a regular basis.

By: Sergey Lavrentev

Beta blockers.

By: maximino gomes

Cramps are a possible side effect of beta blockers.

By: JPC-PROD

Beta blockers can cause dizzy spells.